12 universities combine to launch 'inventive response to East Africa's rapidly changing risk-profile'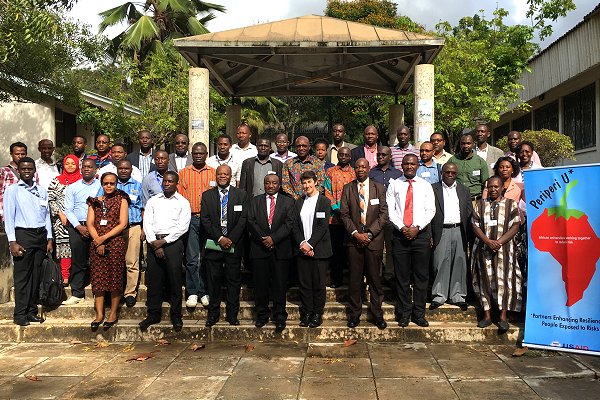 21 September 2018
A groundbreaking short-course on disaster risk launched last week by a consortium of 12 African universities in recognition of a need for "future-ready" skill sets to meet fast-changing risks was ending today at Dar es Salaam's Ardhi University.
The academic partnership will develop urgently needed talent in the field by combining the expertise in the management of disaster risk found in African higher education with global perspectives, a press release said.
The group describe Periperi U's two-week course on risk as an "inventive response to East Africa's rapidly changing risk profile – as the region urbanizes, becomes more interconnected and [adjusts] to climate-related and other risks."
Skill sets
The Dar es Salaam school includes seven intensive sessions on topics as diverse as urban risk and geographic information, assessing risk in the health sector, and assessment of needs after disaster.
It aims to "fast-track the capacity of emerging and established African researchers [in] disaster, risk and resilience."
Participants include postgraduate students as well as practitioners and senior managers already working in the field; 11 countries are represented on the new Risk Methods School.
Modules will be taught by staff from six African universities and several UN agencies.
The initiative is supported by the African Union, USAID, UNDP, the World Health Organization, and Stellenbosch University.
The Climate Centre facilitated Joel Kitutu, GIS officer from Uganda Red Cross Society, to participate in the training, and skills gained will support the URCS with risk analysis on the new Approaches to Response Preparedness Project, supported by the Ikea Foundation through the Netherlands Red Cross.
The next African Risk Methods School will be hosted by the University of Gaston Berger, St Louis, Senegal in February.
'Partners enhancing resilience for people exposed to risks', or PERIPERI U, at their inaugural African Risk Methods School in Dar es Salaam last week. (Photo: Periperi U)