Linking key priorities and addressing complexity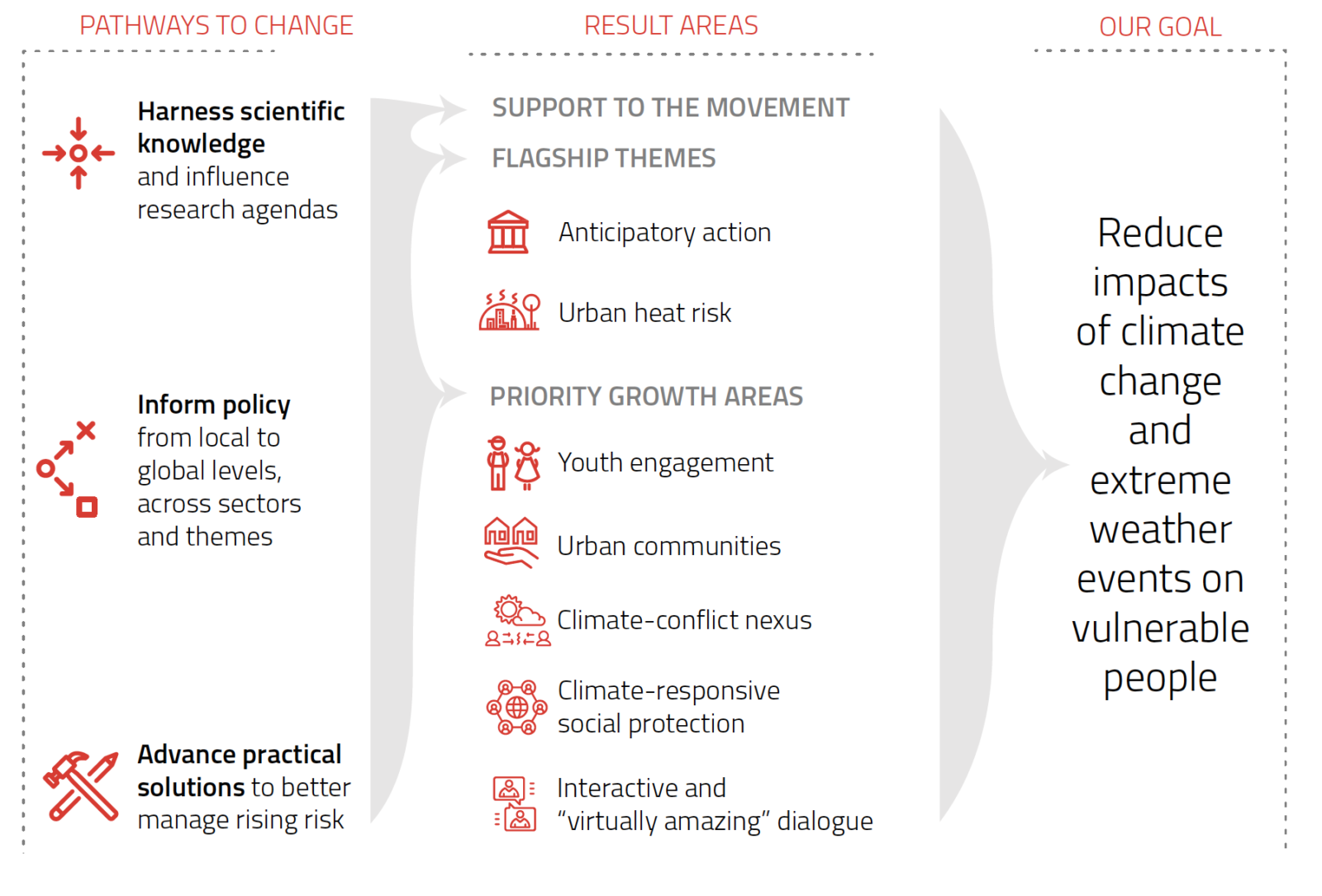 The central part of the work of the Climate Centre will be support to the Red Cross Red Crescent Movement, and we have identified two flagship themes and a selection of priority areas of growth, as outlined in our new Strategy 2021–2025.
The Climate Centre will continue to support the Movement Ambitions to Address the Climate Crisis, the IFRC's Strategy 2030, its Plan and Budget 2021–2025, and its climate-related priorities, as well as the climate priorities in the ICRC's Strategy 2019–2022.
One flagship theme is the accelerating drive to a strategic shift toward anticipatory thinking and action. Approaches such as forecast-based assistance have remained in project mode or are small-scale, but our vision is to make it a key modus operandi for humanitarian work and risk-informed development.
Secondly, heatwaves, among the deadliest disasters, and they are getting stronger and more frequent. Heatwaves are felt most acutely in urban areas where two-thirds of the world's people will live by 2050.
We argue that heatwaves are largely predictable, and many of their adverse effects are preventable with simple, low-cost actions. The Climate Centre will support the IFRC's 2025 goal to ensure that 250 million people are covered by good heat action plans and/or early warning in at least 150 cities and towns.
Strengthening Movement youth engagement to take meaningful climate action through action and advocacy is one of our five thematic areas.
Helping vulnerable urban communities understand and adapt to the climate risks they face, is another, alongside equipping National Societies with the tools they need to foster urban climate action at scale.
Then we will look at what has become known as the climate-conflict nexus by working with the ICRC and its delegations to help communities manage future stresses caused by this combination.
We also plan to make social protection responsive to climate while reducing poverty and vulnerability.
Finally we look to scale up Virtually Amazing, making virtual engagement a new norm for the humanitarian sector and obviating the need for carbon-intensive travel.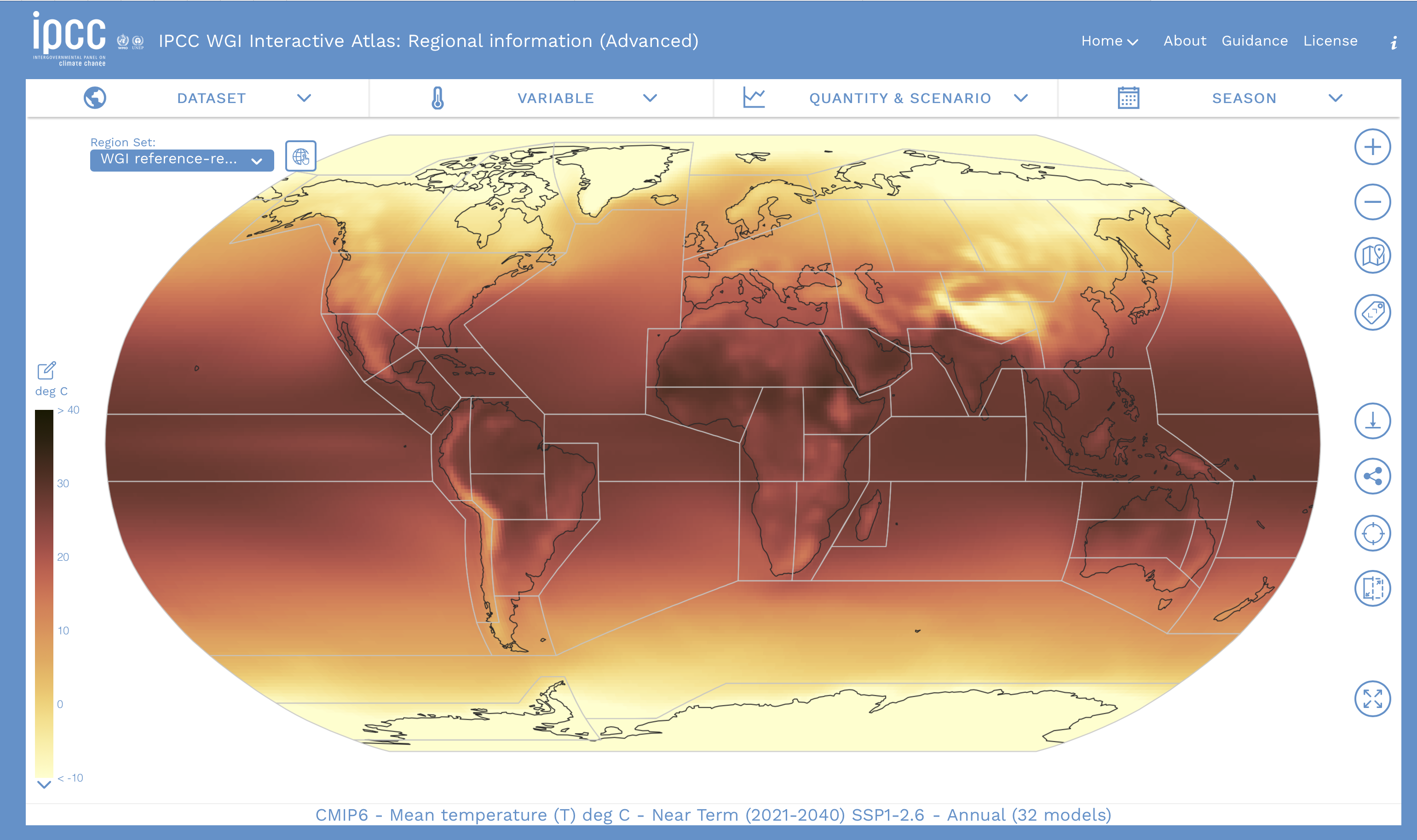 Climate Science
The Climate Centre's research on evidence-led policy and practice
The Climate Centre continually strives to advance and share knowledge about the ways climate change impacts the most vulnerable people around the world. Our team includes scientists from different disciplines, many of whom have published research on the social and natural sciences.
Read more
Experiential Learning and complex dialogue
Recognising the increased need for online engagement – made even more urgent by the current Coronavirus – the Climate Centre aims to become a champion of interactive, meaningful, effective virtual engagements. It is time to become 'Virtually Amazing'.
Games for a new climate
Games are a fun but serious way of helping humanity tackle the complexities, volatilities and uncertainties that could be hallmarks of the new normal for the global climate.
Resilience
Fostering agency to adapt to climate change
The Climate Centre has more than a decade of experience in strengthening resilience and adaptation. Community resilience has been internationally recognized as a vehicle for local adaptation to changing climate risks and the Climate Centre strives to support scaling up community resilience worldwide, in line with IFRC's road map.
Read more