New at #HNPW: Report reveals scale of anticipatory action worldwide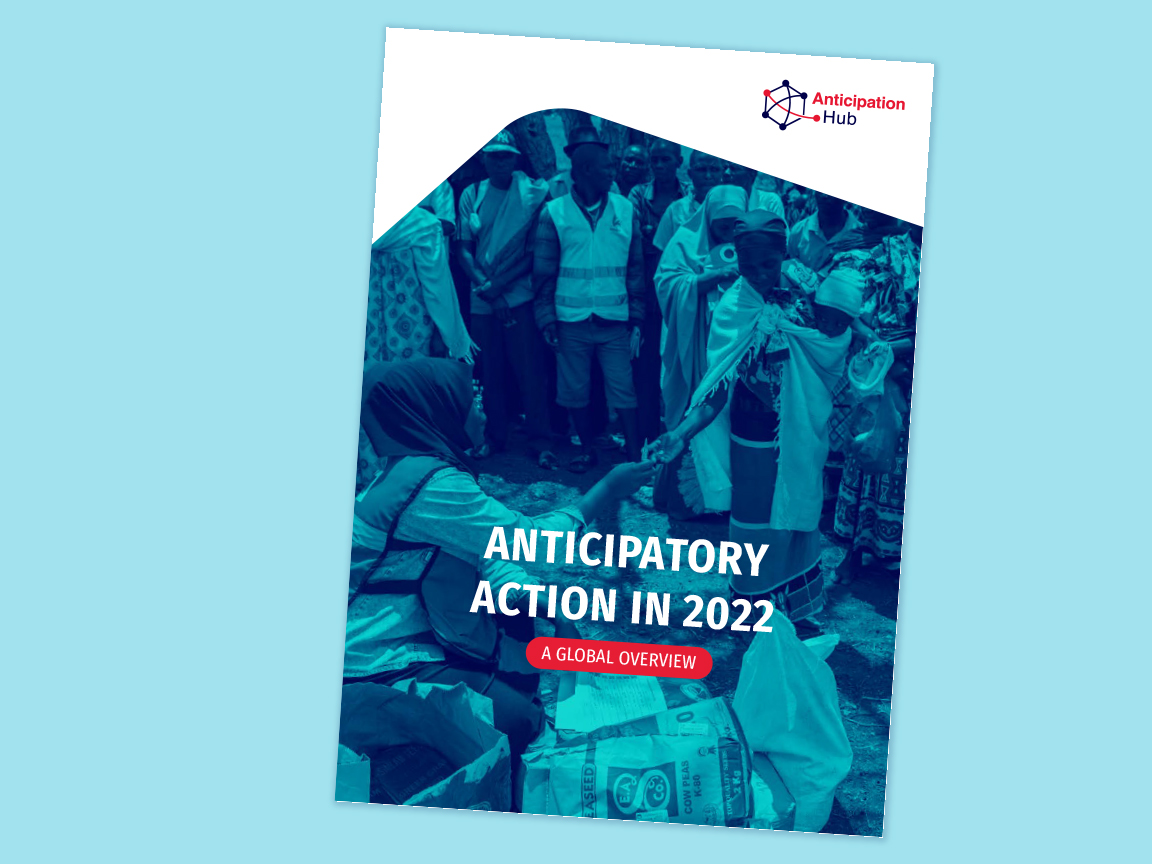 26 April 2023
By the Anticipation Hub

(A version of this story appeared first yesterday on the Anticipation Hub website; it has been edited slightly here for length.)
The Anticipation Hub yesterday launched a new report that for the first time captures the scale of anticipatory action worldwide.

The report, Anticipatory Action in 2022: A Global Overview, shows that there were 70 anticipatory action frameworks in place in 2022. These covered 7.6 million people worldwide, ensuring they were better prepared to act ahead of the predictable impacts of hazards, and able to recover more quickly afterwards.
The report was launched at a panel discussion at Humanitarian Networks and Partnerships Week in Geneva, with around 200 people attending online and in person.

"This report shows that 2022 was a significant year for anticipatory action," said Lisa Doughten from OCHA. "It saw new trigger-models developed for new shocks, such as disease outbreaks … and the community has contributed to new policy instruments that will help to institutionalize [this approach]."
Other core findings from the report show that in 2022: 35 countries were implementing anticipatory action; pre-agreed financing committed through active frameworks reached US$ 138 million; and the frameworks in place were activated 47 times, leading to the implementation of anticipatory actions that reached 3.6 million people, as a minimum estimate.
'This report shows the prominent role anticipatory action plays today and that it is much more prominent than a few years ago'
The IFRC's Director of Disaster, Climate and Crises, Caroline Holt, said "financing for anticipatory action must not only increase overall; we really need to make sure access to it is [also] available.

"This is what really drives the opportunity for communities to be at the heart of anticipatory action."
The report was supported by the German Federal Foreign Office. Its Director for Humanitarian Assistance, Susanne Fries-Gaier, explained why this approach is so important: "Germany is a big supporter of anticipatory action – and believes that it really works.

"This report shows the prominent role anticipatory action plays today and that it is much more prominent than a few years ago. This demonstrates the commitment of humanitarians, donors and practitioners to this approach."
The report is the first in what will become a series of annual overviews by the Anticipation Hub. These will document changes in its global scale, as well as highlighting major new developments in terms of technical progress, policy support and thematic scope. 
This first edition draws upon desk research conducted during 2022 to map anticipatory action frameworks and activations worldwide. This data was then verified and updated by 15 organizations active in this sector, many of which helped to write the report's thematic and regional reviews.
'Paradigm'

"The report shows the state of the art of anticipatory action globally, and that it involves a high number of actors in the humanitarian sector," said Mathieu Destrooper, of the German Red Cross, who was one of the report's many contributers.

"Together, we've already changed the paradigm from response to acting ahead of crisis and disasters. And we have been scaling up geographically, with now almost 20 countries on board in the Americas."
One country that activated its framework in 2022 was Honduras, and the experience there was presented during the launch event, as well as being a case study in the report.
"The report explains the challenges we feel in each country in the Americas, such as integrating anticipatory action into national frameworks for disaster risk management, localizing capacities for anticipatory action and showcasing the evidence of how activations reduce the impacts of disasters at the community level," Destrooper added.
(Image: Anticipation Hub)