'Exceptional drought' in Horn of Africa would not have occurred without climate change – Study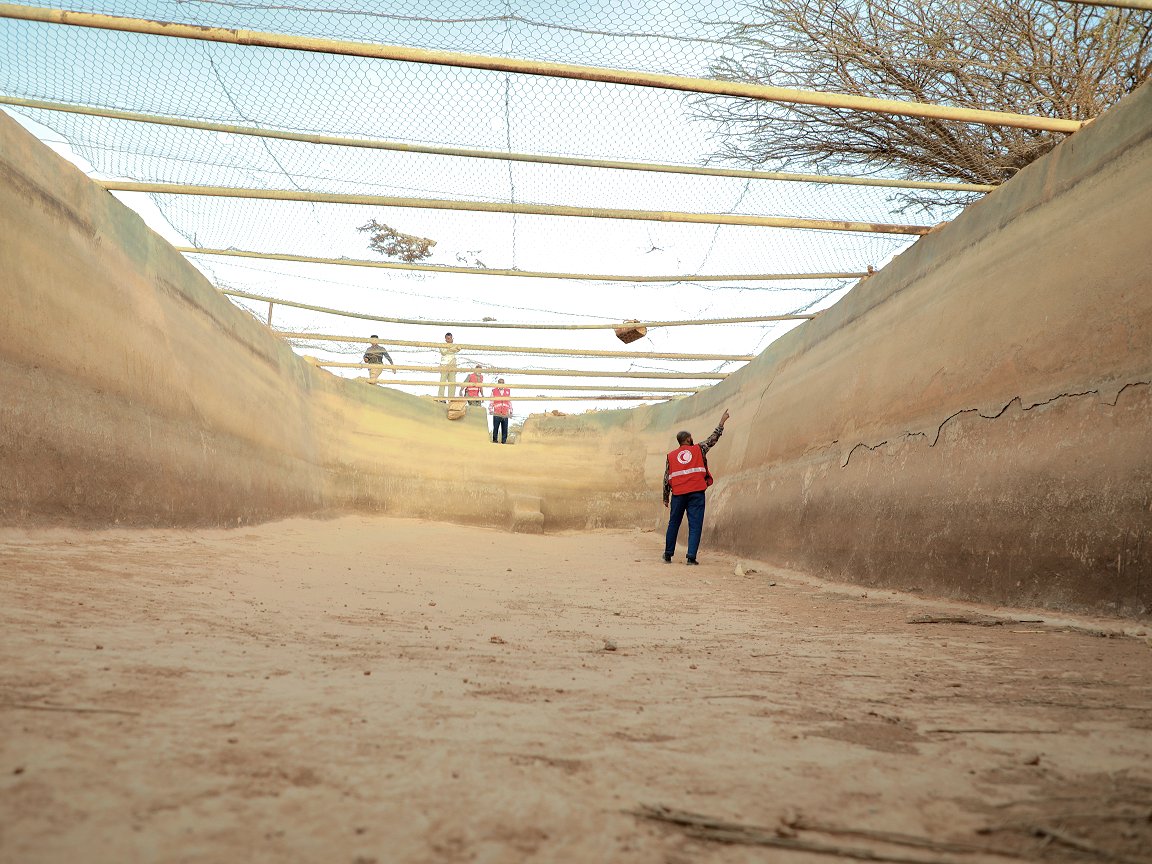 27 April 2023
By the Climate Centre
Climate change has turned what would have been manageable 'dry' conditions in the Horn of Africa into what the US Drought Monitor classifies as 'exceptional drought' – the most severe of its five levels, a new study from World Weather Attribution scientists says.
Since October 2020, large parts of East Africa have seen extended dry conditions punctuated by short, intense downpours that simply run off ground baked hard or cause flash floods, the international team of scientists said in their study, which was published earlier today.
It looked at data for southern Ethiopia, southern Somalia and eastern Kenya, a region where long rains span March to May and short rains – usually less intense and more variable – happen from October to December.
The below-average rainfall in the most recent season, October-December 2022, was the fifth in a row, long or short, to fail.
'Evaporative demand'
The WWA study also says higher temperatures have dried out the soil, but even low rainfall and high evaporation from land and plants together "would not have led to drought at all in a 1.2°C cooler world."

The study continues: "This change in drought severity is primarily due to the strong increase in evaporative demand caused by higher temperatures."
Joyce Kimutai, Principal Meteorologist and Climate Scientist at the Kenya Meteorological Department, said: "The findings of this study show that frequent multi-year droughts compounded with heat extremes in the main rainy season will severely impact food security and human health in the Horn of Africa as the climate continues to warm.
"It is time we act and engage differently. Central to this process is to transform and enhance resilience of our systems. We need to innovate across and throughout food systems, improve collaboration, involve vulnerable groups, make the best use of data and information, as well as incorporating new technologies and traditional knowledge."
In its most recent statement on the drought emergency in the Horn, and as the region moved into its sixth consecutive failing rainy season, the IFRC said last month: "The ongoing drought, paired with conflict and rising food prices, has led to food insecurity, displacement, and the death of livestock. This, in turn, affects people's livelihoods and health, and leads to malnutrition."

'State fragility'

The IFRC is currently appealing for just over 200 million Swiss francs for National Societies to assist at least 123 million people in 23 countries, including the three that were the focus of the WWA study. 
"Sub-Saharan Africa is experiencing one of the most alarming food crises in decades – immense in both its severity and geographic scope," the IFRC says.
Cheikh Kane, Climate Resilience Policy Advisor at the Red Cross Red Crescent Climate Centre, said: "People in the Horn of Africa are no strangers to drought, but the duration of this event stretched them beyond their ability to cope …
"We need to reinforce the things that are working, including formal and informal social protection mechanisms, early warning systems, and effective drought management, while looking for ways to reduce the drivers of vulnerability, including state fragility and conflict, environmental degradation, rain-dependent livelihoods, poverty and marginalization."
The WWA study included scientists from universities and meteorological agencies in (alphabetically) Germany, Kenya, Mozambique, the Netherlands, South Africa, the UK and the US.
A Somali Red Crescent team inspect a dried-up berked (reservoir) in a village in the Nugal region of Puntland, looking for cracks in the structure weakened through being empty; if it is cracked and fills again, water may leak. The work is part of a project supported by ECHO and the IFRC. (Photo: Hanad M. Salah/Somali Red Crescent)