'Thanks to early warning and disaster management, catastrophic mortality rates are history'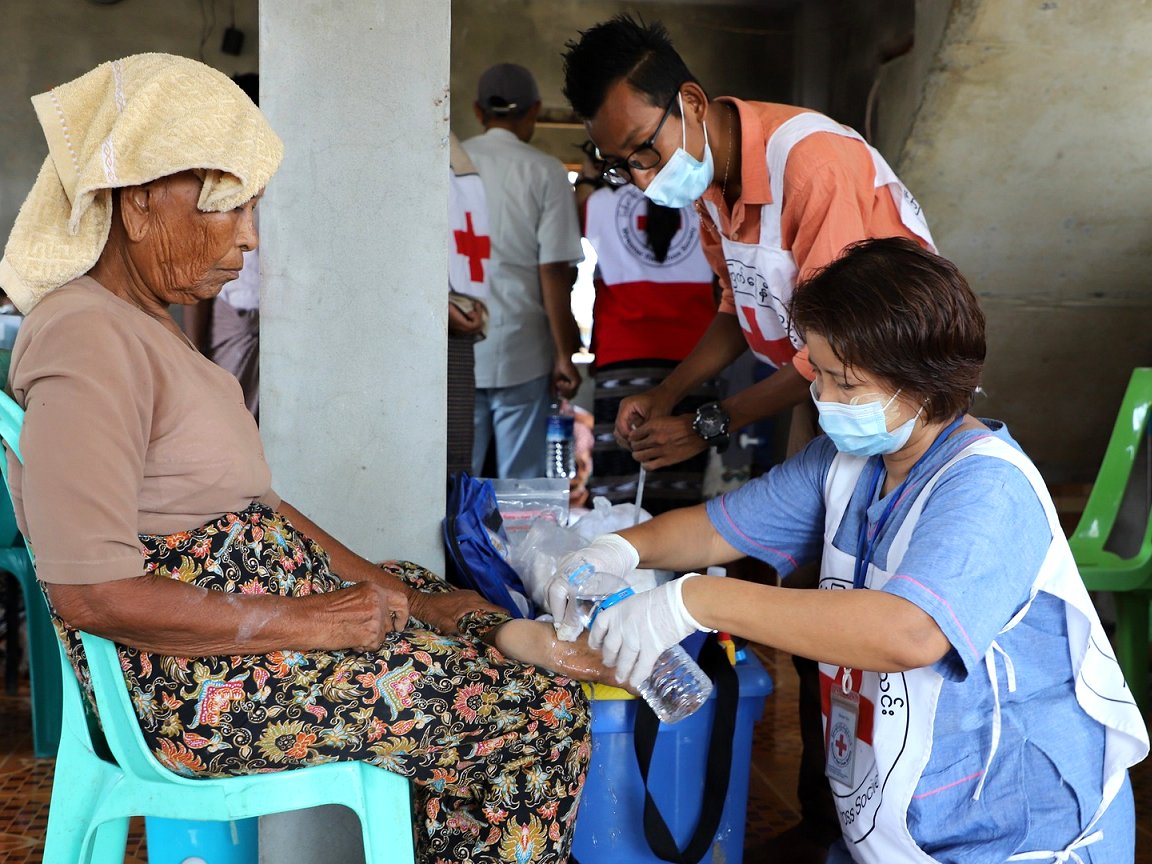 22 May 2023
By the Climate Centre
(The IFRC last week launched an emergency appeal for 5 million Swiss francs to assist the Red Cross and Red Crescent in Myanmar and Bangladesh working with nearly 40,000 people affected by Cyclone Mocha.)
The World Meteorological Organization says that while economic losses from disasters have soared, improved early warning and disaster management have greatly reduced the human casualty toll over the past half-century.
The WMO issued new data for the World Meteorological Congress, held every four years, which opened today in Geneva with "a high-level dialogue on accelerating … action to ensure that early warning services reach everyone on Earth by the end of 2027," a press release said.
The figures are included in an update covering 2020 and 2021 to its Atlas of Mortality and Economic Losses from Weather, Climate and Water Extremes, which initially covered 1970–2019; they show total recorded deaths for 2020–21 of just over 22,600, although this constituted "a further decrease in mortality relative to the annual average of the previous decade."
Economic losses significantly increased, however, mostly due to storms.
'Widespread devastation'

WMO Secretary-General Petteri Taalas said: "The most vulnerable communities unfortunately bear the brunt of weather, climate and water-related hazards. [Cyclone] Mocha exemplifies this. It caused widespread devastation in Myanmar and Bangladesh, impacting the poorest of the poor.

"In the past, both Myanmar and Bangladesh suffered death tolls of tens and even hundreds of thousands of people. Thanks to early warnings and disaster management, these catastrophic mortality rates are now history. Early warnings save lives."
The update highlights major disparities in the experience of developed and developing countries.
Four fifths of disasters in developed countries caused losses of less than 0.1 per cent GDP, while in Least Developed Countries 7 per cent of disasters had an impact equivalent to at least 5 per cent of GDP, with several disasters causing losses up to nearly 30 per cent.
In Small Island Developing States some disasters causing economic losses above 100 per cent.
Roll-out
Key regional data in the new atlas show that in the 50-year period starting in 1970:
*The US alone incurred US$ 1.7 trillion in disasters losses, accounting for nearly 40 per cent of the global total.
*Droughts accounted for all but 5 per cent of reported deaths in Africa, where Tropical Cyclone Idai in March 2019 was the costliest event ever.
*Asia accounted for nearly half of all reported deaths worldwide, with cyclones the leading cause of deaths.
*Bangladesh historically suffered the highest death toll in Asia, losing just over 520,000 people in nearly 300 events.
*Floods accounted for just over 60 per cent of extremes reported in South America.
*In Europe, extreme temperatures (mainly heatwaves) were the leading cause of deaths and floods were the leading cause of economic losses.
The global initiative on early warnings is being spearheaded by the WMO, the UN Office for Disaster Risk Reduction, the International Telecommunications Union, and the IFRC, with support from at least 20 other UN agencies as well as "a very wide range of stakeholders, from financial institutions to the private sector," the WMO said today.
A first set of 30 countries have been identified for the roll-out of the initiative later this year.
Myanmar Red Cross volunteers providing emergency relief, drinking water and (pictured) basic health care to communities in Rakhine state affected by Cyclone Mocha. (Photo: Myanmar Red Cross)