Swathes of South India underwater after worst floods in a century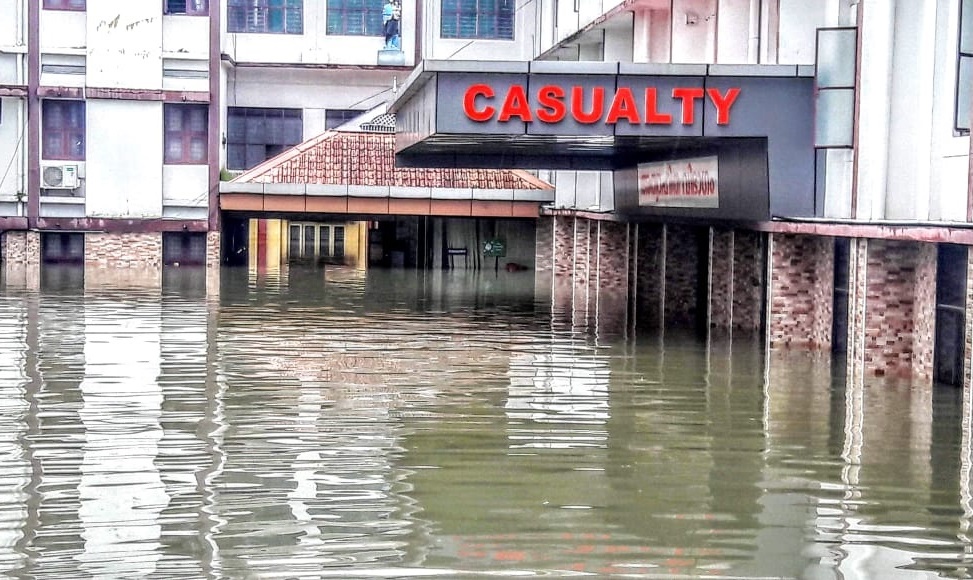 21 August 2018
(This story appeared first on the IFRC website on Monday.) 
Hundreds of thousands of people in India have been forced to leave their homes after the worst flooding in a century in Kerala.
Torrential monsoon rains have seen flash-flooding sweep the southern state in August, killing at least 374 people and leaving more than 800,000 displaced.
Volunteers from the Indian Red Cross's Kerala branches and neighbouring states are on the ground, helping with evacuations and search and rescue as well as providing emergency supplies like food, water, tarpaulins, mosquito nets, bedding and kitchen kits.
The Red Cross has also sent extra supplies from its regional warehouse in neighbouring Tamil Nadu. 
"Thankfully the rains have eased a bit, but there are more than 800,000 people who have been forced to flee their homes due to these unprecedented floods," said Leon Prop, Head of the IFRC Country Cluster Support Team in India.
Concerns are increasing for people living in 2,000 cramped temporary camps. Although water levels are beginning to drop, the monsoon will continue until the end of August. People are still at risk and it is not clear when they can return home.
"Indian Red Cross teams are working hard to reach those worst-hit and communities that have been cut off by rising water levels," said Prop.
"Providing emergency supplies and especially clean drinking water is the priority right now."
The Red Cross is preparing to provide longer term support to flood-hit communities after the waters finally subside and the major clean-up and recovery operation begins.
                                                                                   *
(Scientists in the World Weather Attribution consortium are looking at the event to see if climate change has influenced the likelihood of these floods, the Climate Centre adds.)
(Photo: Indian Red Cross Society via IFRC)