Food and livelihoods under threat worldwide as droughts hit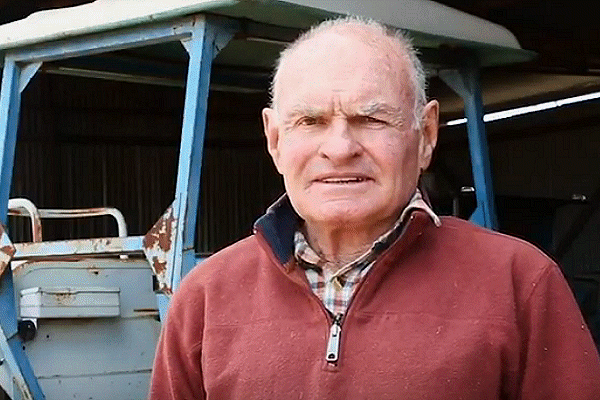 13 August 2018
(This story appeared first earlier today on the IFRC news site.)
Millions of people are being put at risk as droughts across the world affect food production.
Australia is experiencing its worst drought in living memory, with the Red Cross launching an emergency appeal for farmers who have been hit hard in recent weeks.
The extreme dry-spell has seen rural communities loose cattle and crops, putting livelihoods at in jeopardy.
Figures show that 99 per cent of New South Wales and 57 per cent of Queensland are in drought.
'Prepare'
Australian Red Cross volunteers are working across the worst affected areas and supporting remote farming communities.
An arid winter in Afghanistan combined with a dry spring and summer has also left crops decimated across at least 20 provinces.
Thousands of sheep and goats are reported to have died and communities are facing a worrying food shortage.
"Too often, actions to manage risk kick in only after a drought bites," said Maarten van Aalst, director of the Red Cross Red Crescent Climate Centre.
"This is why the work of our National Societies in working with authorities and communities to prepare for the worst before it happens is vital."
Food security
A two-year drought in Kenya is continuing to ravage rural communities, with an estimated 2.7 million people now affected by water shortages.
The Kenya Red Cross has been supporting vulnerable communities with food distributions, water, sanitation and hygiene promotion activities and cash grants, as well as basic health services.
In the Democratic People's Republic of Korea (DPRK), scorching temperatures coupled with a lack of rainfall have raising fears a drought could be declared and food security threatened.
Last week the IFRC released more than 200,000 Swiss francs from its Disaster Relief Emergency Fund to support the country's Red Cross teams provide water pumps for irrigation and raise awareness of heat-related illness.
This Australian farmer says the current drought is the worst since 1982. With many farmers facing failure, "it's not weakness to ask for help," he says. (Video still: Australian Red Cross)