US forecasters: 50% chance of above-normal cyclone activity in the central Pacific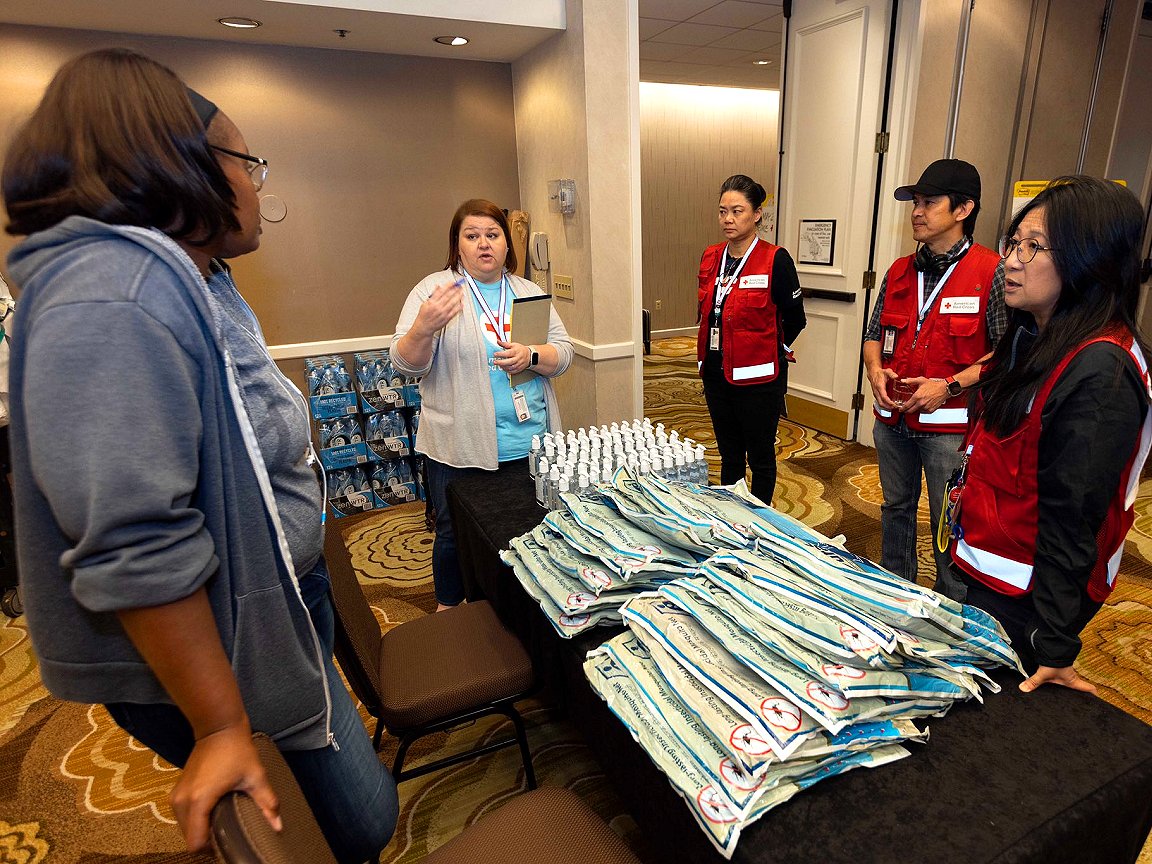 28 May 2023
By the Climate Centre
US forecasters last week issued seasonal outlooks for tropical storms in the Atlantic and the central Pacific region north of the equator between 140°W and the International Date Line (Region III).
The official hurricane season in both begins this Thursday June 1 to November 30.
There is a 50 per cent chance of above-normal activity in the central Pacific this year, according to the outlook from the US National Oceanic and Atmospheric Administration; a 35 per cent chance for near-normal activity and only a 15 per cent chance of a below-normal hurricane season there.
While a roughly normal season has up to five cyclones, up to seven are now predicted by NOAA's Central Pacific Hurricane Center and its Climate Prediction Center – divisions of the US National Weather Service.
Matthew Rosencrans, NOAA's lead seasonal hurricane forecaster at the Climate Prediction Center, said: "A key factor influencing our forecast is the predicted arrival of El Niño this summer, which typically contributes to an increase in tropical cyclone activity across the Pacific Ocean basin."
Supercomputing

The Climate Prediction Center also predicts a 40 per cent chance of a "near-normal hurricane activity in the Atlantic this year", with an equal 30 per cent chance of an above-normal or below-normal season. El Niño can suppress Atlantic hurricane activity, although its influence "could be offset by favourable conditions local to the tropical Atlantic," NOAA says.
NOAA is forecasting up to a total of 17 named storms, of which up to nine could become hurricanes – at least one and as many as four of them reaching Category 3, 4 or 5.
NOAA Administrator Rick Spinrad said last week: "With a changing climate, the data and expertise NOAA provides to emergency managers and partners to support decision-making before, during and after a hurricane has never been more crucial.

"To that end, this year we are operationalizing a new hurricane forecast model and extending the tropical cyclone outlook-graphic from five to seven days, which will provide emergency managers and communities with more time to prepare for storms."
NOAA says it's expanding the capacity of its supercomputing system by 20 per cent, while the new Hurricane Analysis and Forecast System will become operational next month, eventually becoming the agency's primary hurricane model.

A NOAA press release adds that: "Retrospective analysis of tropical storms and hurricanes from the 2020–22 seasons show that this model has a 10–15 per cent improvement in track forecasts over existing operational models."

Basic services

The IFRC secretariat and National Societies, meanwhile, last month held their annual pre-hurricane season conference virtually "to support the effective preparation of the Movement and its partners in the Americas for hurricanes and their aftermath."
Hurricanes are one of the most devastating natural disasters as they regularly bring flooding, landslides, and damage to infrastructure, leaving people homeless and without access to basic services like clean water and electricity, organizers said.

"In general, hurricanes and other disasters can have long-term negative consequences on affected communities. It is critical that governments and other organizations are prepared to respond to these events and provide support to affected people," the added.

"Likewise, it is crucial to work to mitigate the effects of climate change and other threats that could increase the frequency and intensity of these events to protect vulnerable communities."
Typhoon Mawar is said to be the strongest storm to have impacted Guam, in the western Pacific, in the past 20 years. The American Red Cross reported Friday that most of the island is without power. "Some 200 trained disaster workers (pictured) with thousands of relief supply items are ready to join their fellow Red Crossers already on the ground in Guam …. and we're ready to support shelter and feeding operations, distribute relief supplies, and assess damage." The typhoon season starts slightly earlier in the western Pacific in mid-May. (Photo: American Red Cross)