Global warming in Latin America and Caribbean causing 'vicious circle of spiralling impacts on countries and communities'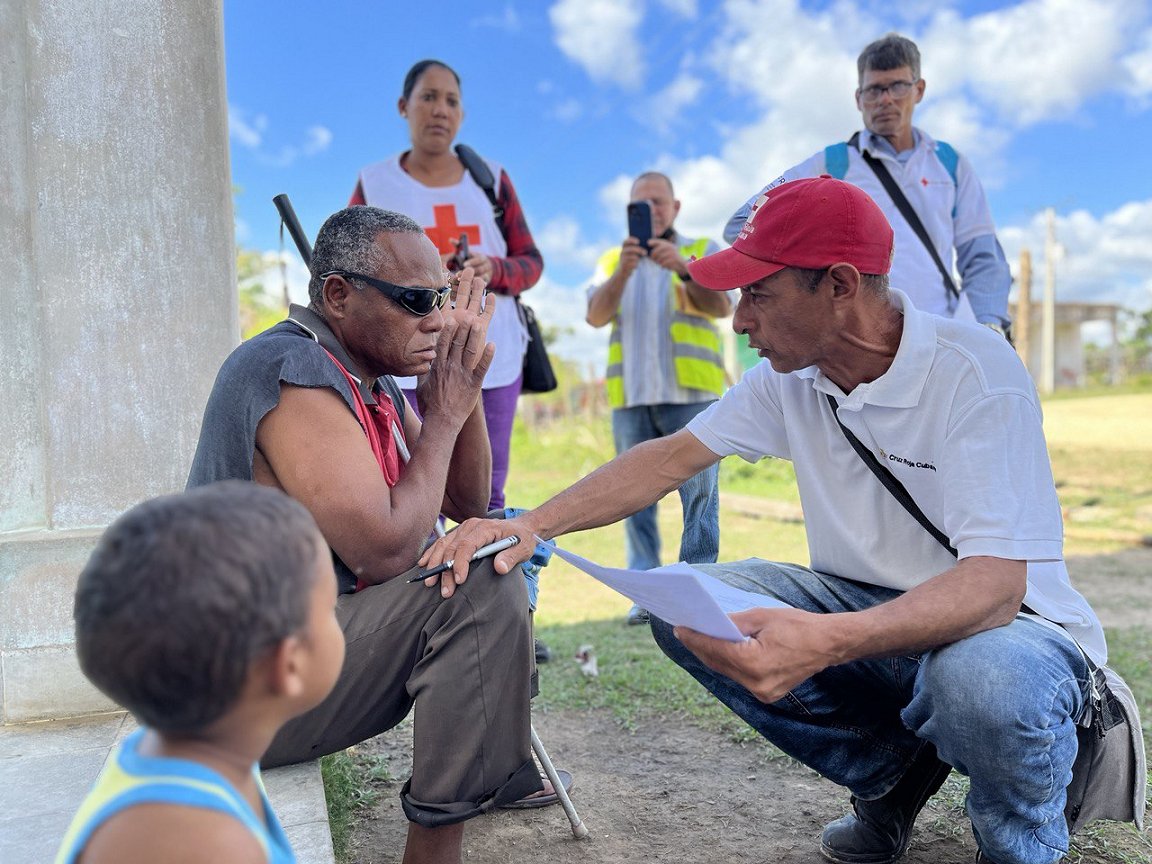 7 July 2023
By the Climate Centre
Global warming is accelerating in Latin America and the Caribbean, highlighting what the World Meteorological Organization Wednesday called "a vicious circle of spiralling impacts on countries and local communities".
Temperatures in the region over the past 30 years have warmed at an average of 0.2°C per decade – the highest rate since 1900, according to its State of the Climate in Latin America and the Caribbean 2022 report.
Tropical cyclones like Hurricanes Fiona, Lisa and Ian, caused severe damage, with Fiona alone leading to an estimated US$ 2.5 billion in damage in Puerto Rico.
Floods and landslides triggered by heavy rainfall led to hundreds of fatalities and billions of dollars in economic losses regionwide.
Extreme heat last year, for example, combined with dry soil to fuel record wildfires, leading to carbon dioxide emissions reaching their highest level in 20 years, the report adds.
Glacier melt worsened, threatening ecosystems and water security for millions of people, and there was "a near total loss of snowpack" in summer 2022 in the central Andean glaciers, with darkened glaciers absorbing more sunlight which in turn accelerated melting.
'The newly arrived El Niño will turn up the heat and bring more extreme weather'
Sea levels continued to rise faster in the South Atlantic and the sub-tropical North Atlantic compared to the global average, threatening the large proportion of the Latin American and Caribbean population who live in coastal areas.

Drought across the Parana-La Plata Basin in south-east South America – one of the world's main breadbaskets – was the worst since 1944.
WMO Secretary-General Petteri Taalas said: "Many of the extreme events were influenced by the long-running La Niña but also bore the hallmark of human-induced climate change.

"The newly arrived El Niño will turn up the heat and bring with it more extreme weather. Early warnings for all will be vital to protect lives and livelihoods.
"The top priority areas for climate change adaptation and mitigation in the region are agriculture and food security, and energy. The report addresses these key topics, highlighting the impacts of the persistent droughts in the region on agricultural production and the unexploited potential of renewable energy, especially solar and wind resources."
The Climate Centre's regional lead, Juan Bazo, says that "from 1991 to 2022, two of the most intense El Niño events were recorded in the years 1997–98 and 2015–16.
"This shows that both climate variability and climate change are contributing significantly to the increase in temperature in the region."
The report – the third in a new annual series – was released during a conference on environment and development in Havana, ahead of a meeting or regional directors of meteorological and hydrological services.

Cuban Red Cross and IFRC teams visited the village of Galope, in Pinar del Río province, in February to find out how satisfied families were with the Red Cross response to Hurricane Ian last year. The storm is one of three highlighted as particularly damaging in the WMO's new State of the Climate in Latin America and the Caribbean report. (Photo: Susana Arroyo Barrantes/IFRC)