International research effort launched to reduce cyclone impacts in Southern Africa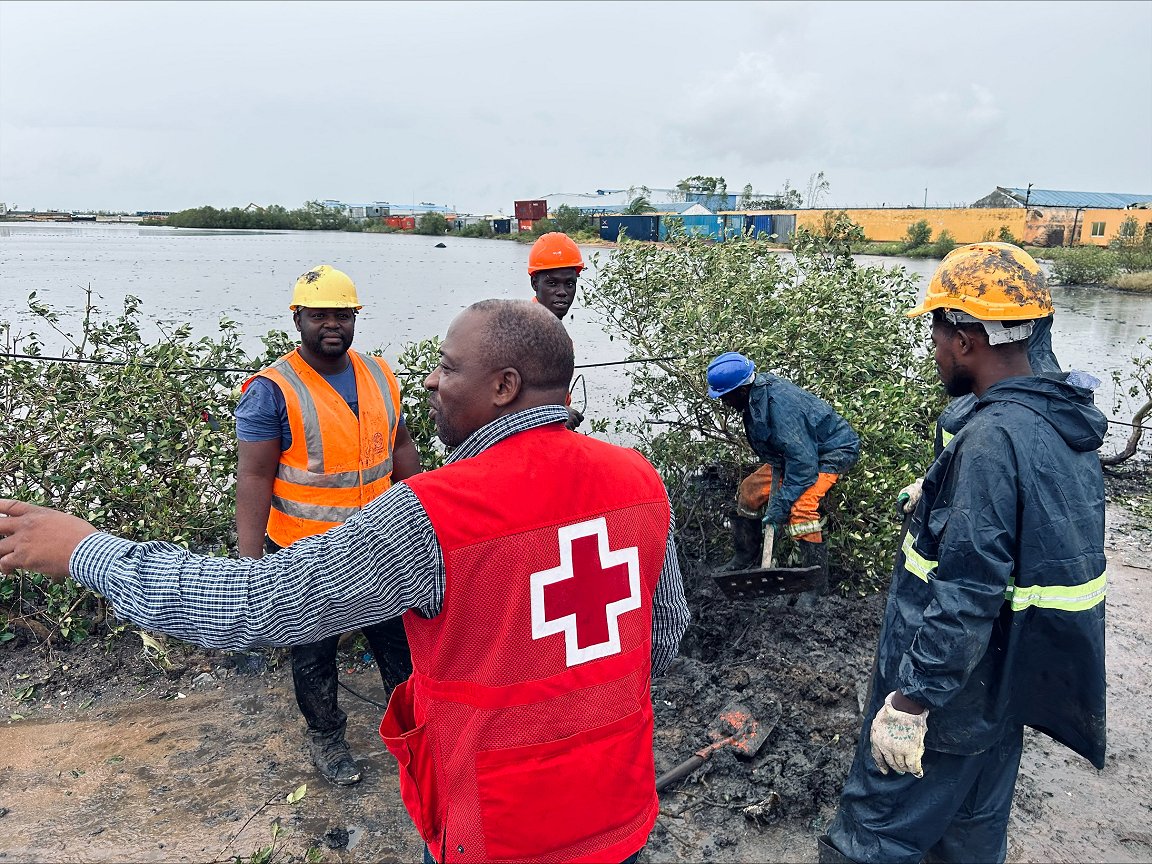 9 July 2023
By the Climate Centre
An international collaboration aimed at improving early warning and enhancing resilience to tropical cyclones in Madagascar, Malawi, and Mozambique was last week announced by its partners who include the Red Cross Red Crescent Climate Centre.
Most recently, the Malawi government in March described Cyclone Freddy as "the most devastating disaster" in the country's history, causing more than 500 deaths and leaving a similar number of people missing.
The project, Resilience and preparedness for tropical cyclones across Southern Africa (REPRESA), is the first of a series in a joint UK- and Canadian-supported research programme on climate adaptation and resilience known as CLARE.
It will be led jointly by the University of the Witwatersrand in South Africa, Eduardo Mondlane University in Mozambique, and the University of Bristol in the UK.
'Knowledge'

REPRESA's specific aims include capturing the changing characteristics of cyclones in a warming world as well as associated flood hazards, strengthening impact-based early-warning, and designing adaptation options.
It will foster partnerships and collaboration with stakeholders including universities, hydrometeorological services, Red Cross societies, development institutes and governments, a press release from the University of the Witwatersrand said.
REPRESA will "harness the expertise of researchers, practitioners and in-country partners, and ensure their knowledge is integrated effectively."
Lizzie Kendon, Professor of Climate Science at the University of Bristol Cabot Institute for the Environment, said: "We know very little about how tropical cyclones are changing in the region under a warming climate.

"In REPRESA we will bring together state-of-the-art climate and flood-modelling to make a real difference to people's lives in some of the most vulnerable communities, including women and children displaced by conflict.
"This is a true North-South partnership … Collectively we will improve early warning systems and their uptake, and increase resilience to tropical cyclones in the longer term."
'Climate modelling'

The Climate Centre's Liz Stephens, its joint lead for science in anticipatory action, said today: "The Climate Centre is excited to play such a strong role in this project, building bridges between the Red Cross Red Crescent, academic research, and national hydrometeorological agencies to improve humanitarians' capacity to prepare for and respond to the devastating impacts of tropical cyclones.
"We have drawn on expertise across our team, creating a community of practice that will develop solutions to improve resilience to tropical cyclones in a changing climate.
"These include improving the dissemination and content of early warnings for marginalized members of the community, as well as stress-testing humanitarian action plans, and improving climate-smart programming to ensure it's resilient."
REPRESA brings together African and international climate modelling capabilities, including the UK Met Office, the European Centre for Medium-Range Weather Forecasts, the University of Reading, and national hydrometeorological services.

CLARE is a US$ 140m partnership between the UK Foreign, Commonwealth and Development Office and Canada's International Development Research Centre to "support research to enable socially inclusive and sustainable action to build resilience to climate change and natural hazards across Africa and Asia-Pacific".
The Mozambique Red Cross preparing for Cyclone Freddy's second landfall earlier this year. The Malawi government called the storm the most devastating disaster in the country's history, causing more than 500 deaths and leaving a similar number of people missing. (Photo: CVM via IFRC)