Climate change tripled likelihood of drought that pushed Cape Town water crisis to 'Day Zero' brink, say scientists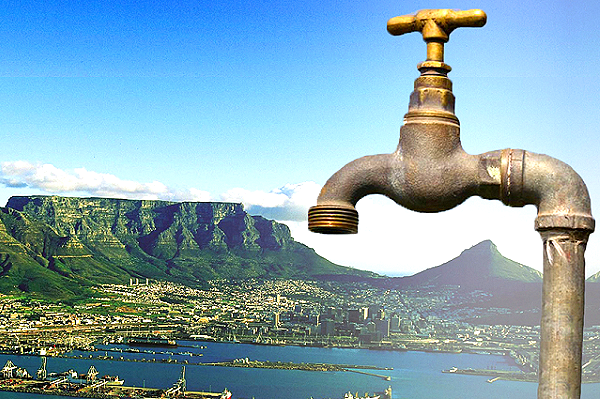 16 July 2018
(This story is a press release issued by the WWA partnership on Friday, along with a technical summary of the attribution study.)
Man-made climate change and its effect on rainfall made the drought in South Africa's Western Cape province over the past few years about three times more likely, according to a new study by an international group of climate scientists.
The scientists – with the World Weather Attribution group – also report that all the climate models used in their study show the likelihood of droughts like the current that goes back to 2015, although still low, will increase with further global warming. 
The team looked at data for the Western Cape region which contains the dams and reservoirs providing water for Cape Town and surrounding farmland.
'Our results suggest the risk is changing
and it's important to improve resilience to drought'
The main factor behind the drought and the consequent water shortage was below-average rainfall rather than surface evaporation caused by high atmospheric temperatures.
"This drought is still a rare event in the current climate, but our results suggest the risk is changing and it's important to improve resilience to drought," said Piotr Wolski, a researcher at the University of Cape Town and a joint author of the study.
"People's taps did not run dry and the feared 'Day Zero' emergency has been narrowly averted for the moment due to public's adherence to water restrictions, and at the cost of switching off supplies for irrigation. But this was clearly not a sustainable solution."
Friederike Otto, lead author of the study and Deputy Director at Oxford University's Environmental Change Institute, a WWA partner organzation, adds: "These results and the generally increased likelihood of drought are in line with our understanding of what climate change means for semi-arid regions like Southern Africa; preparing for more of the same would be wise." 
Studies cited by the WWA group say the Western Cape drought was the worst almost since the beginning of the 20th century.
The dams and reservoirs that supply Cape Town are entirely dependent on rainfall, making the system vulnerable to climatic variability and change, although it's designed to cope with droughts that might occur once every 50 years on average.
'Lifestyles and systems'
Overall, the current crisis was found to be a 1-in-150-year event for the Western Cape region, but the team believe more acute local variations affecting particularly the dams' actual catchment areas could make this at least a 1-in-300 year event for the municipal water supply.
Last year some 33,000 seasonal farm-labourers lost work because of the drought.
"Too often in Africa and globally actions to manage risk kick in only after a drought bites," said Maarten van Aalst, director of the Red Cross Red Crescent Climate Centre, a WWA partner agency.
"With nearly a million and a half people added to the word's urban population every week, city authorities need to update plans for managing water to take account of how risks are changing.
"And this has to include both individual lifestyles and systems."
Cape Town's water supply comes from dams and reservoirs that are dependent on rainfall. The system is designed to cope with droughts that might occur once every 50 years on average, but a new study shows the current crisis is at least a 1-in-150-year event for the Western Cape region overall. (Photo: SABC)