Lethal eastern Canada heatwave forecast to abate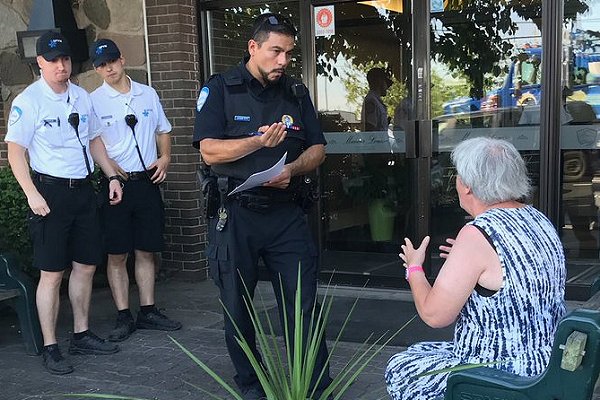 6 July 2018
Local officials yesterday raised to 34 the number of people they say have died in the heatwave that has been affecting eastern Canada this week, CBC news reported, and the death toll was expected to rise.
As of Friday, heat warnings were in force for many locations in Alberta, south Ontario, south Quebec and Saskatchewan, although cooler temperatures were forecast for next week.
An official 'watch' for severe thunderstorms was also issued for Quebec by Environment Canada.
The Canadian Red Cross, across all its platforms this week, has been emphasizing its guidance on how to stay safe during the heatwave, which media reports have called the worst Quebec has seen in decades.
'Knock on doors'
The National Society's first aid app that puts lifesaving advice in the hands of users is also available free to download from its website.
Montreal police Thursday tweeted that they were in the third day of a joint operation with the fire service to knock on more than 25,000 front doors to check on people especially vulnerable to the heat.
The city's Mayor Valérie Plante told a news conference on Wednesday she was counting on Montrealers to knock on doors "just to find out if the person is OK. It's a team effort."
The issue – and the dangers – of unaccustomed urban heat featured prominently at last week's Adaptation Futures conference in Cape Town, South Africa.
Police in Montreal go door-to-door to check on people especially vulnerable to the heatwave that has been affecting eastern Canada. (Photo: SPVM)