Blog: Social protection and climate action – where are we heading?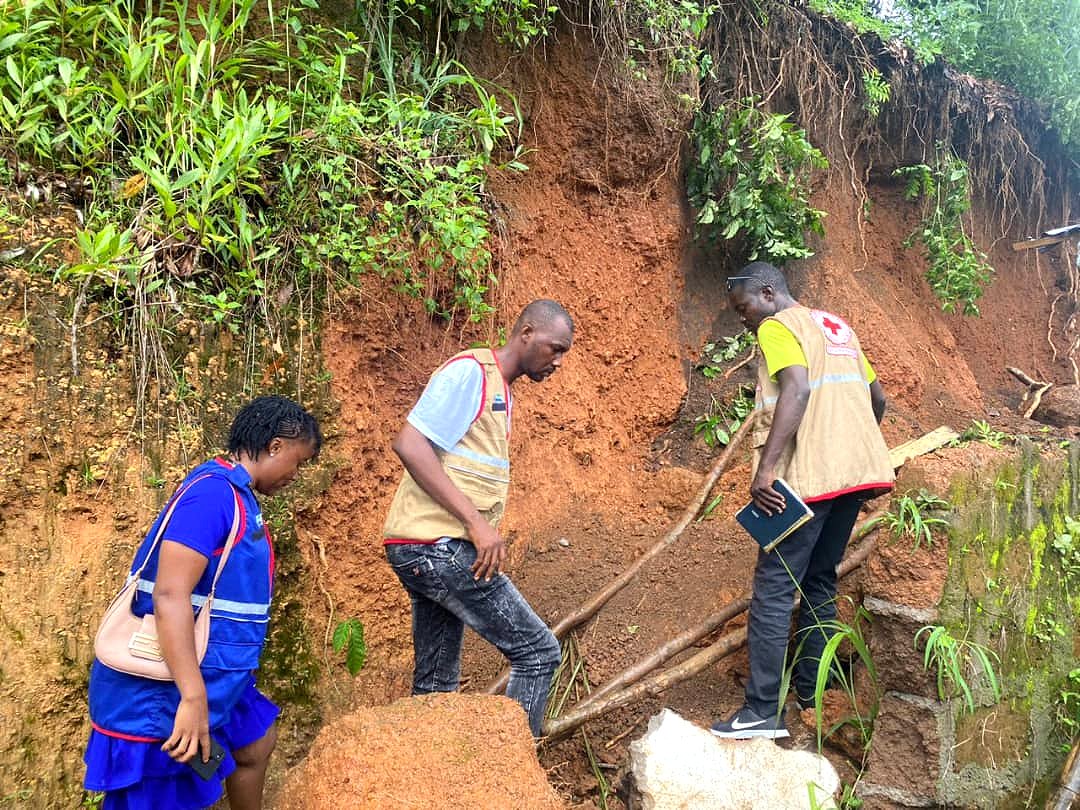 9 August 2023
By Sayanti Sengupta, Climate Centre, Berlin, and Gala Dahlet, FAO, Rome
In a world grappling with the dual challenges of climate change and socio-economic inequalities and vulnerability, fostering coherence between social protection (SP) and climate action becomes imperative, a Climate Centre brief published today argues.

Social protection programmes designed to alleviate poverty and enhance well-being intersect with the adverse impacts of climate change, which disproportionately affect vulnerable communities. But integrating social protection into climate action can significantly boost recognition of the former as a tool for the latter.
Policy coherence between social protection and climate change sectors is therefore crucial for several reasons.
Social protection enhances resilience and inclusivity, contributing to sustainable development and poverty reduction.
To secure a sustainable future, climate-resilient development must expand adaptation and mitigation options that include social protection.
Integrating climate action objectives into social protection policies and vice versa offers a strategic entry point for synergizing efforts.
Including social protection in national climate action plans empowers authorities to allocate resources efficiently, and ensures greater policy coherence and fulfillment of international agreements.
Key words
At the same time, recognizing climate risks in social protection legislation paves the way for making design adjustments to programmes to address climate risks.
A UNICEF study shows that all but two of 12 countries in the eastern Caribbean region have incorporated SP key words in national climate documents and climate key words into SP policies.
Moreover, vulnerable communities like fishers and farmers have been identified as priority groups requiring social protection support, as they are highly exposed to impacts from a changing climate.
The Sierra Leone government, with support from the Climate Centre and Tetra Tech, has recently drafted new legislation on social protection bill that recognizes vulnerable groups affected by disasters as potential SP beneficiaries.
But in a recent study on mapping social protection in submitted Nationally Determined Contributions, the FAO found that across all 162 NDCs analysed, only 51 include social protection.
In addition, social protection is often viewed solely as a tool to address shocks, neglecting its role in long-term adaptation needs. Additionally, institutional coordination and financial incentives between climate and social protection sectors need strengthening.
Ambition
What's next then? To address these challenges, two areas can guide policymakers.
Firstly, by expanding coverage to newer risks and geographical areas, ensuring adequate transfer levels, and incorporating climate-sensitive approaches, social protection is better equipped to address climate challenges.
It can also deliver climate services, using messaging and public information systems to disseminate official early warnings.
Secondly, repurposing national resources to increase fiscal space for impactful investments, including by embedding social protection in climate plans, in particular NDCs and National Adaptation Plans, can enhance climate action's inclusivity and effectiveness.
Leveraging climate finance to support social protection programmes in project portfolios will also be crucial.
In conclusion, fostering policy coherence at the national and global levels will support climate-resilient development, reduce vulnerabilities, and foster inclusivity.
By strengthening social protection and raising ambition, countries can lead the way in addressing the pressing challenges of climate change while safeguarding the well-being of their populations.
The Bombali branch of the Sierra Leone Red Cross Society late last month helped rescue three women trapped in a mudslide in the northern city of Makeni, triggered by intense rainfall; they also carried injured people to hospital. Strengthening Sierra Leone's social protection system for addressing climate risks is a key priority among government and external stakeholders. (Photo: SLRCS via IFRC)