First Adaptation Futures conference in Africa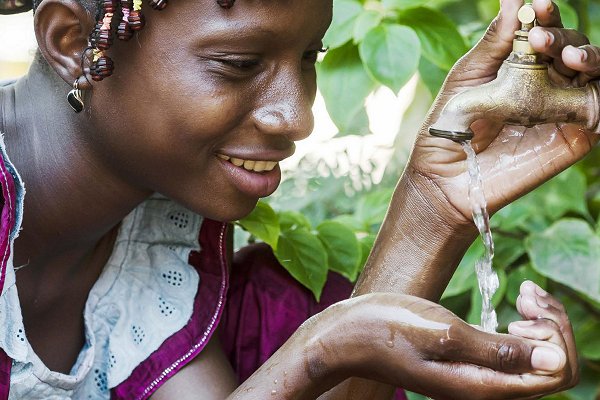 18 June 2018
The fifth international climate change adaptation conference – 'Adaptation Futures 2018' – got underway in Cape Town today, the first time the biennial event has been held on the African continent. (It was held last in Rotterdam in 2016.) 
This year's conference is being jointly organized by the Climate Centre as an official partner, and there is an extensive programme of engagement by the centre, the South African Red Cross, and Partners for Resilience agencies.
"Adaptation Futures is the world's premier conference on climate change adaptation," the conference website says, and more than 1,000 scientists, development practitioners, business leaders and policy-makers from around the world will gather in Cape Town this week "to connect, learn and inspire".
Organizers say this year's event aims, especially, to increase participation by African and developing countries.
Narratives
Tuesday's opening plenary session will hear a keynote address by South Africa's Minister for Environmental Affairs, Edna Molewa, who is expected to give her country's perspective on the opportunities adaptation offers for social and economic development.
A second keynote address by UNFCCC Deputy Executive Secretary Ovais Sarmad on the UN's priorities for research, policy and practice on adaptation will follow statements from representatives of vulnerable communities in South Africa on the challenges they face.
Erin Coughlan de Perez, the Climate Centre's Manager, Climate Science, will be among speakers contributing to the closing plenary on Thursday reflecting on how "science and practice explored at the conference can contribute to the evidence base for the IPCC's 6th assessment [of the global climate]".
Climate services
Other Climate Centre participation at Adaptation Futures (full programme) includes special sessions on: forecast-based financing, also involving the Belgian, German, Kenyan, Mozambican and Zambian Red Cross; adaptation and poverty; the relationship between resilience and well-being; adaptation and the UN global goals; warming cities; and (separately) narratives, dialogues, and learning from failure.
The Climate Centre will also present at a general session on climate services.
Among highlights of PfR engagement at Adaptation Futures are a session on urban resilience and another organized by CARE on the Green Climate Fund.
The conference ends on Friday.
For the first time the Adaptation Futures conference is being held in Africa. This image flags a Wednesday session when Clim-HEALTH Africa joins the Public Health Association of South Africa in leading a dialogue on integrating health and adaptation on the continent. (Photo: Clim-HEALTH Africa)