Arctic indigenous communities witnesses to 'unprecedented challenge of climate change'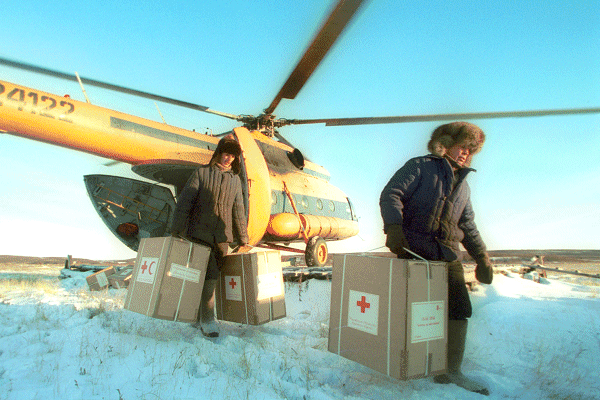 6 June 2018
Surface temperatures in the Arctic are expected to remain above average this month and in July and August while sea ice is forecast to be mostly below normal.
These were the key points in the seasonal outlook that emerged from the first-ever Pan-Arctic Regional Climate Outlook Forum (PARCOF) held in Ottawa in the middle of last month.
Biannual PARCOF meetings will now take place in April or May before the break-up of summer ice, and (remotely) in October before it comes back for the winter.
"The reality of climate change and its impacts prompted the decision to initiate pan-Arctic seasonal predictions, based on regional collaboration approaches that are already well established in most…of the world," the World Meteorological Organization – the meeting's joint sponsors – said in a press release.
Climate services
PARCOF will provide "seasonal predictions to support ongoing climate change adaptation and decision-making", it added.
The Ottawa session heard from representatives of Arctic indigenous communities about the changing conditions they face and the type of forecasts and climate services that would help them.
They were witnesses to the "unprecedented challenge of climate change," said Martine Dubuc, Canada's Associate Deputy Minister of Environment and Climate Change.
"Generations over the past century have felt temperatures increase at a rate almost twice that of the rest of the world.
"They're seeing changes in permafrost that have serious implications for local infrastructure, and facing threats to their food security and traditional ways of life," she said in an opening address.
'Thawing permafrost' 
The Climate Centre, meanwhile, provided input to a new report by the Arctic Monitoring and Assessment Programme that argues for flexible responses to climate change, taking into account the cumulative impacts of climate change, natural variability, and economic change.
Adaptation Actions for a Changing Arctic: Perspectives from the Baffin Bay/Davis Strait Region says that in the short-term, adaptation efforts "can be relatively 'climate centered' by planning for the handling of more extreme-weather events and the few impacts that are certain (like thawing permafrost). 
"But when preparing for longer-term impacts, responses need to also target the other drivers of change, including social, economic, demographic conditions, and development trajectories…"
These options for adaptation would centre more on vulnerability, the report emphasizes – that is, reducing existing vulnerabilities that could be exacerbated by climate change.
In addition, extreme weather and unusual ice conditions called for better planning for contingencies and search and rescue operations to meet the evolving risks.
With people scattered in small, isolated communities, they have an important role to play themselves in emergencies – a capacity that would benefit from better links between emergency managers and civil society groups like hunting and fishing organizations and Red Cross branches with expertise in Arctic first aid.
Red Cross first aid kits arrive by helicopter in Ust Port, a settlement of 500 people in the central Russian Arctic. They will help families and reindeer herders cope with minor accidents. (Library photo: Vladimir Filonov/The Moscow Times via IFRC)