Report: Business must gauge first-order impacts – heat, rain, drought, storms, sea levels – in new global drive for climate-related financial disclosure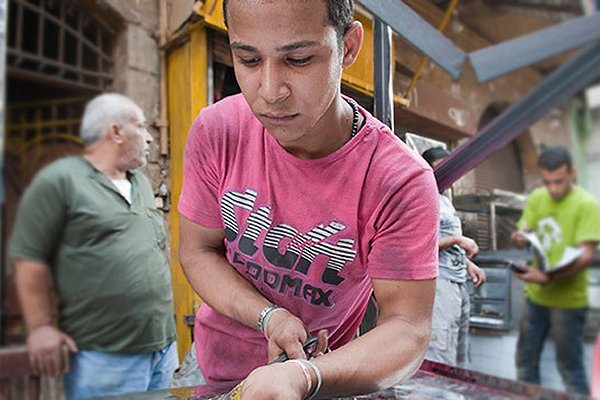 31 May 2018
The European Bank for Reconstruction and Development (EBRD) is today hosting a key London conference on climate-related 'financial disclosure': corporate information aimed principally at investors on both the risks and the commercial opportunities of, respectively, damaging impacts of climate change and the transition to a low-carbon economy.
The conference, where the IFRC is represented by Climate Centre Director Maarten van Aalst, is being jointly organized with the recently founded Global Centre of Excellence on Climate Adaptation.
It builds on expert recommendations from the Task Force on Climate-Related Financial Disclosures (TCFD) that were released at last year's G20 summit as a response to "growing concern of investors and business leaders over the physical impacts of climate change on the economy and financial markets," an EBRD release said last week.
                              'While there is still time to act,
                                the window of opportunity is shrinking'
A report issued this morning to coincide with the conference – Advancing TCFD Guidance on Physical Climate Risks and Opportunities – says the two organizations are launching an initiative to establish "concrete guidance on what the appropriate metrics would be" for assessing these risks and opportunities.
This is based on nearly 20 recommendations, detailed in the report, that were the fruit of discussions by three specialist working groups covering risk, resilience and intelligence, all centred on the climate theme.
The report's first recommendation is that companies should consider "first-order impacts" like heat stress, extreme rainfall, drought, cyclones, sea-level rise and wildfires, as well as specific additional climate hazards relevant to their industries, such as ocean acidification for fisheries.
"Exposure to climate hazards," it says, "should be assessed at the local scale (for example, flood risk to a land parcel, extreme rainfall and heat in a city), using the most recent climate data and literature."
Choices
Turning to the commercial opportunities that the transition to a decarbonized future opens up, the new report acknowledges that "climate change portends disaster and loss of lives and value for many around the world, and businesses may be concerned about being seen as insensitive to the risks and damages that others face."
But it goes on to argue that business engagement is critical to building resilient societies: "In a market economy, public welfare relies as least in part on the ability of markets to innovate, develop new technologies, and cater to new market needs as people adapt to new conditions.
"Business ingenuity and resources are needed alongside public efforts and community support to address climate change and its consequences."
Dr Van Aalst said today: "It's good to see this growing attention to physical climate risk as something that affects everyone, from global corporations to local businesses.
"We stand ready to share our experience in assessing and addressing these risks in vulnerable communities, but we're also keen to learn from companies how they are doing it.
"We're excited about the emerging partnerships, building on work by our colleagues in the Red Cross Red Crescent Global Disaster Preparedness Center and their Business Preparedness Initiative."
Dr Van Aalst, a coordinating lead author for the IPCC, noted that wider engagement would enhance global assessment of how climate risks have changed and may continue to change, depending on the choices we make today about both emissions and risk management.
'Virtuous circle'
In what is seen as a seminal speech* on this subject just before the historic Paris COP meeting three years ago, Bank of England Governor Mark Carney, told a Lloyd's of London audience that: "While there is still time to act, the window of opportunity is finite and shrinking…
"With better information as a foundation, we can build a virtuous circle of better understanding of tomorrow's risks, better pricing for investors, better decisions by policy-makers, and a smoother transition to a lower-carbon economy."
*Breaking the Tragedy of the Horizon – climate change and financial stability. Speech at Lloyd's of London, September 2015.
Youth economic inclusion in small business in Egypt, supported by Italy and the European Bank for Reconstruction and Development which is this year committed to launching climate-related financial disclosure on its own investment decisions, as well as how it may be exposed to climate risks. (Photo: EBRD)