UK blending science, innovation and finance to speed recovery and build resilience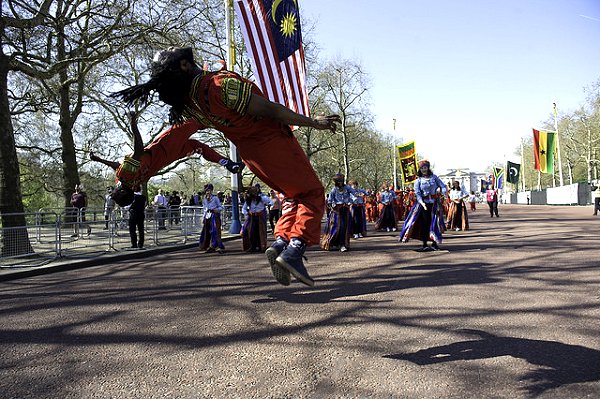 2 May 2018
The UK Department for International Development (DFID) has announced new measures highlighting how "science, innovation and the City of London" can help countries build resilience against and recover from disasters.
On the opening day of the Commonwealth Heads of Government Meeting (CHOGM) last month, DFID minister Penny Mordaunt joined Lloyd's of London CEO Inga Beale "to showcase how science and technology are powering the design of innovative financial products…helping developing countries recover more quickly after extreme climates and disasters," a government press release said.
Lloyd's and DFID have jointly sponsored the new Global Centre for Disaster Protection's first innovation lab on financial instruments that combine incentives for resilience with the transfer of risk.
"This initiative is part of a collaborative effort to help mitigate the devastating and long-term economic and social impacts of disasters most keenly felt by developing nations around the world and across the Commonwealth," said the Lloyd's chief executive.
Alex Carle, Director of Partnerships and Programmes at the British Red Cross, who was at a CHOGM side-event on financing resilience, said: "The BRC is very excited about opportunities to link these global strategic initiatives and finance to communities in need, and we look forward to exploring synergies with the new centre."
            'By improving forecast information
            and sharing Met Office expertise, we help
            governments and communities prepare,
            so fewer lives are lost each year'
Among the measures announced by Ms Mordaunt is a partnership with the UK Met Office and the World Bank to strengthen weather forecasting and deliver new technologies to help vulnerable communities in Asia use climate warnings and forecasts to prepare for shocks.
"Changing global climates will impact all our lives but can have deadly consequences for the world's poorest people," Ms Mordaunt said.
"By improving the use of forecasting information such as early-warning systems and sharing the Met Office's world-leading expertise, we can help governments and communities prepare for these shocks, so fewer lives are lost each year to extreme weather."
Pay-outs
Met Office Chief Scientist Stephen Belcher said Commonwealth countries were also "inextricably connected by the shared impacts of weather and climate. Improving resilience and forecasting will provide a lifeline for vulnerable communities helping them to cope with weather and climate shocks".
Other measures announced by DFID (full details) include support for the Caribbean to help island nations prepare for future disasters, including new financial products to provide pay-outs quickly, and an increase in support for the Pacific disaster risk insurance pool after Hurricane Gita in Tonga last year.
Biennial CHOGMs gather representatives from government, civil society and the private sector from across the 53-nation Commonwealth.
The Royal Commonwealth Society tweeted that climate change and environmental sustainability were key topics at the week-long CHOGM that ended on 20 April, with leaders praising the work of Britain's Queen Elizabeth to preserve forests throughout the Commonwealth.
Street performers and dancers perform on the Mall in London during the parade for last month's CHOGM, which coincided with a major announcement from the Department for International Development that it will seek to combine science, innovation and finance to help countries build resilience. (Photo: UK Army)