Report: Two-thirds of human race would face reduced risk from extreme temperatures with better response to forecasts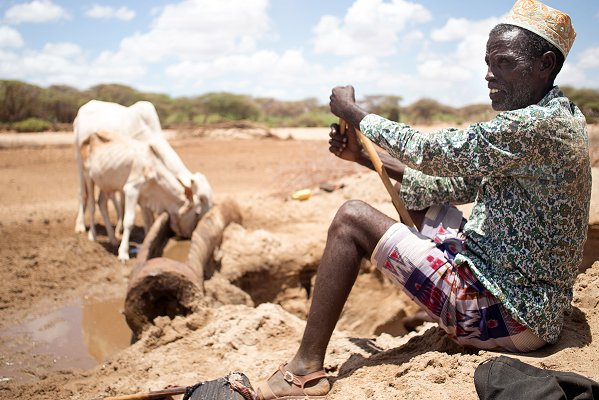 2 May 2018
Better, quicker action in response to forecasts of extreme temperatures could reduce the risks and discomfort endured by five billion people – two thirds of humanity – in heatwaves and coldwaves, according to research led by the Climate Centre and Columbia University and published yesterday in Environmental Research Letters.
Virtually the entire world experiences heatwaves, except for some areas of the tropics, already relatively hot; much smaller areas suffer sustained extreme cold.
Extreme heat is a major cause of death and disease worldwide and is projected to get worse in many regions with climate change.
The new study is thought to be the first of its kind on the predictability of heatwaves and coldwaves worldwide combining that with population density to generate a map of the associated risk.
                 'Investment in climate adaptation can
                  take advantage of both seasonality and predictability
                  to help reduce risks to vulnerable populations'
The research identified areas of the world where these temperature extremes can be forecast, and where contingency planning for heatwaves and coldwaves could help mitigate their impact, especially on vulnerable people.
"Plans for heatwaves and cold weather can reduce risk and have been used effectively around the world," emphasized lead author Erin Coughlan de Perez, Manager, Climate Science at the Climate Centre, who is based at Columbia University.
"However, much of the world's population is not yet protected by the early-warning systems that trigger mitigatory action when a heatwave is imminent, and the includes many highly vulnerable regions where data is scarce."
The research team used models from the European Centre for Medium-Range Weather Forecasts and the US National Oceanic and Atmospheric Administration to plot the average occurrence of heatwaves and coldwaves, their seasonality, and how predictable they were in the short term (up to ten days ahead).
This data was combined with estimates of population density from the Center for International Earth Science Information Network to identify areas where humans are especially exposed to temperature hazards, and thus where they could benefit from better response to forecasts.
Population density
This enabled them to develop maps showing locations likely to benefit from seasonal preparedness plans and early warning.
Ms Coughlan de Perez added: "We found a sizable percentage of the world's inhabited areas – around five billion people – could benefit from heatwave and coldwave planning that covers seasonal preparedness as well as action based on shorter-term early warnings.
"Investments in climate adaptation in these regions can take advantage of both seasonality and predictability to help reduce risks to these vulnerable populations."
Scientists from VU University Amsterdam, University College London, the UK's University of Reading, and the Royal Netherlands Meteorological Institute also participated in the study.
Its publication coincided with the news that the Pakistani city of Nawabshah, just over 200km north-east of Karachi, Monday registered a temperature of 50.2 degrees Celsius, which, if confirmed, would be the highest officially recorded in April anywhere on Earth.
In July 2015 the Pakistani Red Crescent reported that 1,360 people had died from heatstroke in Karachi, and it had set up emergency treatment centres in the city. 
A Kenyan herdsman waters his cattle at a hand-dug well on the Ewaso Nyiro river amid the fearsome heat of last year's drought, in which climate scientists concluded temperatures were higher than they would have been wthout climate change. New research indicates that better planning and response to forecasts could reduce the impact of both hot and cold temperature extremes. (Library photo: Denis Onyodi/Climate Centre)