Drafting an 'operating manual' for Paris: IFRC, PfR engage with Bonn effort to unlock practical actions on climate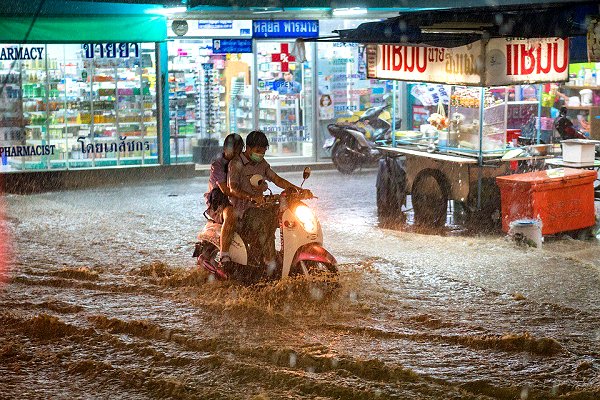 1 May 2018
Red Cross Red Crescent and Partners for Resilience specialists yesterday joined government leaders and other stakeholders in Bonn where the latest round of UN climate talks will develop guidelines for implementing the 2015 Paris Agreement.
"The guidelines, or operating manual, are needed to unlock practical actions to realize the full potential of the agreement," a UN press release said.
Final decisions on achieving the goals of Paris will be taken at the COP24 meeting in Poland later this year.
The Bonn meeting, which ends next Thursday 10 May and includes sessions of various subsidiary bodies, will see the first full airing of the Talanoa Dialogue – named after the Pacific tradition of storytelling – that's intended to engage people in "the vital international conversation [on climate] ambition now and in the future," the UN said.
Storytelling
"I encourage widespread participation in the dialogue," said UN climate chief Patricia Espinosa yesterday.
Last year, she said, had "witnessed many extreme-weather events and disasters that caused suffering for millions of people around the world.
"The consequences of climate change impacts are already being felt, particularly by the most vulnerable communities…"
The IFRC and Partners for Resilience agencies including the Climate Centre have provided at least five separate case studies to Talanoa, encompassing themes such as new science, enhancing wetlands, the position of women, local adaptation planning, and climate and farming.
Slow-onset events
They are also participating in two other important subsidiary bodies over the next two weeks in Bonn. The IFRC and Climate Centre are jointly organizing sessions for technical experts on adaptation – the 'TEM-A' group – and will present on adaptation for vulnerable communities and ecosystems.
PfR agency Wetlands International will speak at a TEM-A session on how barriers to more widespread adaptation centred on the restoration of wetlands can be overcome for the benefit of vulnerable people.
Another partner, CARE, will contribute to a session on resilient supply-chains and the role of women, and Climate Centre Director Maarten van Aalst will also speak on vulnerability issues.
The IFRC, secondly, will also serve as rapporteur jointly with the UK-based Overseas Development Institute during a Suva Expert Dialogue session on loss and damage, presenting on comprehensive risk management, while CARE will be rapporteur for a session on slow-onset events.
People battle their way through a torrential downpour in Bangkok. The photo was chosen to highlight a UN report, released yesterday to coincide with the Bonn meeting, that details practical ways of adapting to climate impacts in human settlements from villages to mega-cities. Its findings will be taken forward over the next two weeks in Bonn. (Library photo: Pixabay via UNFCCC)