On Guatemala's Pacific coast, PfR helps womenget standards raised on land use, mangrove conservation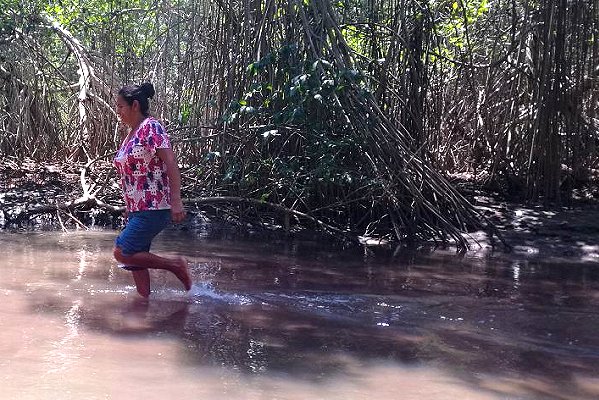 1 May 2018
When they saw how local beaches valued by fishers and tourists alike were being polluted and the mangroves that protect against sea surges neglected, the women of El Chapetón village on Guatemala's Pacific coast decided enough was enough. Action was required and they took it.
Tourism and the fish that live in the mangroves are two important local livelihoods. "We decided to start keeping the beaches clean and replant the mangroves because they are among our main sources of income, and it would affect us directly if we didn't," said the president of the Association for the Development of El Chapetón, a women's group. 
ASODECHAPE (its Spanish acronym) last August started to work with PfR organization Wetlands International to design a plan for better use of land, incorporating integrated risk management for beaches and mangroves.
Income
The local authorities in the municipality of Chiquimulilla approved the ASODECHAPE plan last November, and the women will now try to obtain municipal funding to implement it.
A by-product of this work was strengthened collaboration with other civil society groups in Chiquimulilla, another PfR project location in Guatemala.
ASODECHAPE is now working hard to raise the awareness of local residents about the importance of preserving the beaches and the mangroves that both provide income and increase resilience.
Women at the forefront of improving land use on Guatemala's Pacific coast. ASODECHAPE President Zoila Grajeda explores mangrove plantations near her village of El Chapetón. (Photo: Marlou Geurts/NLRC)