WMO: Emissions less than a quarter of global average, yet Africa suffers disproportionately from climate change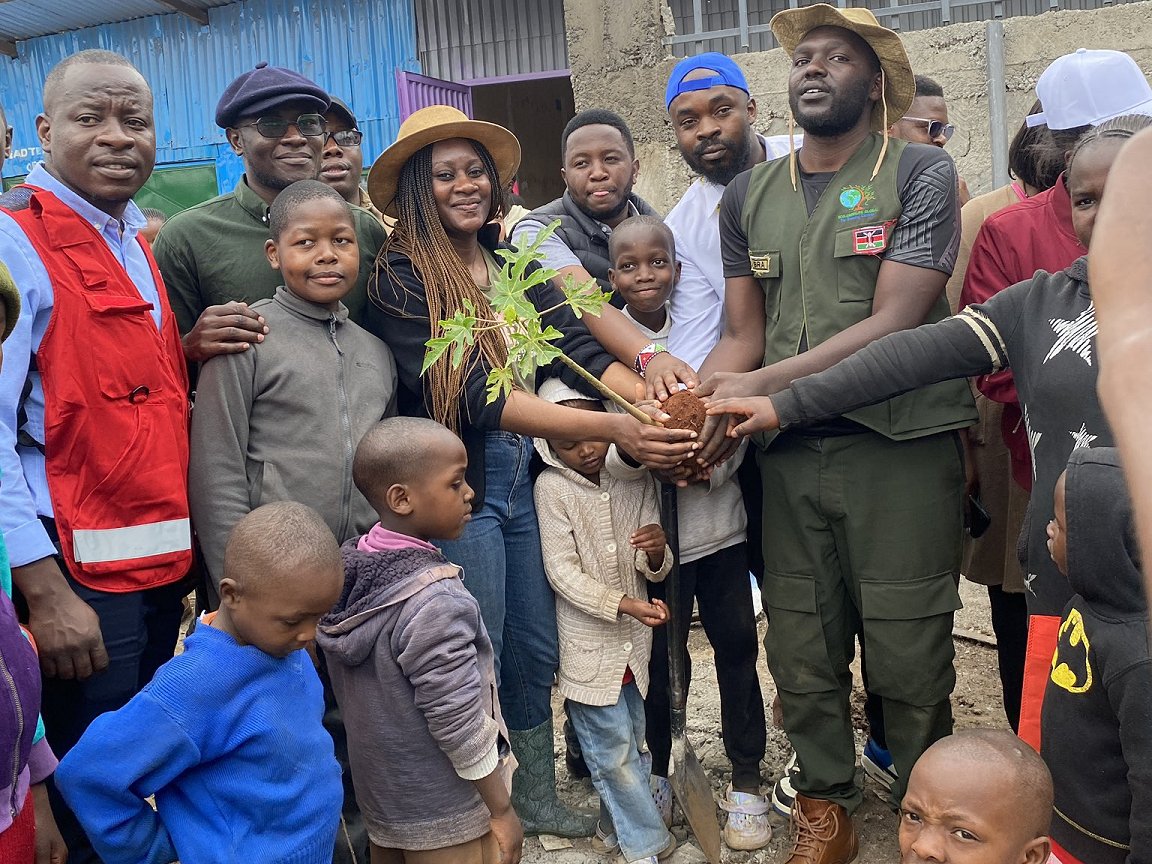 4 September 2023
By the Climate Centre
Africa is responsible for only a fraction of global emissions but is suffering disproportionately from climate change, according to a new report from the World Meteorological Organization published today to coincide with start of Africa Climate Summit 23, hosted by Kenya in Nairobi.
"This is harming food security, ecosystems and economies, fueling displacement and migration and worsening the threat of conflict over dwindling resources," the WMO said in a press release from the Kenyan capital.
Emissions of carbon dioxide per person in Africa in 2021 were 1.04 metric tons, compared to the global average more than four times that.
The State of the Climate in Africa 2022 report shows that the rate of temperature increase in Africa has accelerated in recent decades, with weather- and climate-related hazards becoming more severe, yet financing for climate adaptation is "a drop in the ocean of what is needed".
The report says at least 110 million people on the continent were directly affected by weather, climate and water-related hazards in 2022, causing more than US$ 8.5 billion in economic damages.
'People's health, peace, prosperity, infrastructure and economic activities are exposed to significant risks from climate change'
Five-thousand deaths were reported, of which nearly half were associated with drought and just over 40 per cent with floods, according to figures from the Emergency Event Database quoted in the report. "But the true toll is likely to be much higher because of under-reporting," the WMO adds.
"Africa, like other regions, has come to terms with the reality that climate change is already happening. Left untamed, the coming decades and years would easily be characterized by severe climate-induced pressure on the continent's economies, livelihoods and nature," African Union Agriculture Commissioner Josefa Leonel Correia Sacko writes in the report.
"Given Africa's high exposure, fragility and low adaptive capacity, the effects of climate change are expected to be felt more severely. People's health, peace, prosperity, infrastructure, and other economic activities … are exposed to significant risks associated with climate change."
The report was produced jointly with the AU and the UN Economic Commission for Africa.

WMO Secretary-General Petteri Taalas said today: "Africa is responsible for less than 10 per cent of global greenhouse gas emissions. But it is the continent which is the least able to cope with the negative impacts of climate change.

"Heatwaves, heavy rains, floods, tropical cyclones, and prolonged droughts are having devastating impacts on communities and economies, with increasing numbers of people at risk.
"There are big gaps in weather observations in Africa and early warning services are woefully inadequate. We are determined to close those gaps and ensure that life-saving early warnings reach everyone."
Locusts?

Among its key messages, State of the Climate in Africa 2022 says warming has been most rapid in North Africa, which was gripped by extreme heat, fuelling wildfires in Algeria and Tunisia in 2022 as well as earlier this year.
Loss and damage from climate change is projected by the UN to range from US$ 290 billion up to US$ 440 billion.
The Horn of Africa has seen its worst drought in 40 years, with Ethiopia, Kenya and Somalia particularly hard hit. In Somalia, almost 1.2 million people were displaced by drought and a further 512,000 people in Ethiopia.
Much attention is now focused on the potential impacts of the current El Niño, which the Nairobi-based IGAD Climate Prediction and Applications Centre has said may mean "wetter-than-usual conditions across most parts of the Greater Horn of Africa".
This could bring relief from drought in some parts, but also increases the danger of flash floods and locust swarms.
A tree-planting exercise Saturday in Kibera community, in Nairobi, on the sidelines of the Africa Youth Climate Assembly, which was convened and organized by AU Youth Envoy Chido Mpemba and other young leaders from across the continent. The assembly was held in the immediate run-up to the Africa Climate Summit, also in the Kenya capital. (Photo: June Peace/Zimbabwe Red Cross via Twitter)