CRED data: Almost 90% of 2017 deaths due to climatological, hydrological or meteorological disasters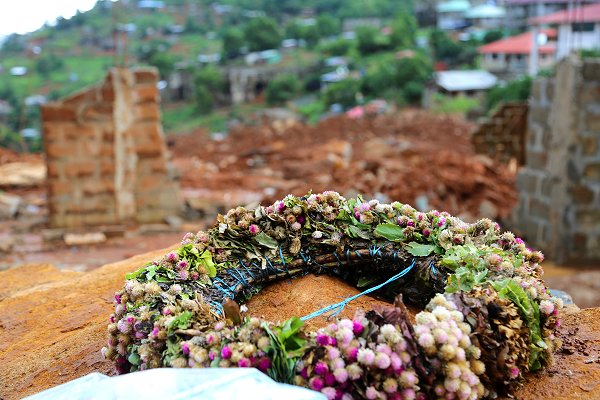 13 April 2018
The catastrophic impact of Hurricane Irma last September on the Dutch Caribbean island of Sint Maarten is one stark datum that emerges from 2017 disaster statistics compiled by the Brussels-based Centre for Research on the Epidemiology of Disasters (CRED).
Sint Maarten lost by far the largest share of its GDP in the storm – 812 per cent – ahead of the British Virgin Islands at 284 per cent, on a chart of the ten most disaster-affected countries by proportionate economic impact.
Eight of the ten countries or territories in the table are Caribbean islands in the path of Hurricanes Irma or Maria.
In absolute terms the greatest losses in 2017 – US$ 186 billion – were suffered by the United States, followed by Puerto Rico at US$ 68 billion, or 66 per cent of its GDP.
Trends
"Climate scientists have attributed rainfall from tropical storms to climate change, including the staggering rainfall Hurricane Harvey brought to Houston, which a study last year concluded was made three times more likely due to climate change," says Roop Singh, Climate Risk Adviser with the Climate Centre, who is based at the International Research Institute for Climate and Society in New York.
"They believe Atlantic hurricanes will also get more intense in the future with climate change in terms of wind speed, but say that expected trend isn't yet distinguishable from natural variability."
Globally, 318 natural disasters were recorded last year, affecting 122 countries and claiming 9,503 lives – a human toll that, in fact, was much lower than a decadal average, with highly lethal events like the 2010 earthquake in Haiti and Cyclone Nargis in Myanmar in 2008.
But Hurricanes Harvey, Irma and Maria combined to make 2017 the second-worst year after 2011 in terms of destruction, together generating damages of US$ 230 billion, according to the data from CRED, which is based at the Université catholique de Louvain.
As in previous years, Asia experienced the most disasters of any continent with 43 per cent of the global total; China was the single most disaster-affected country with 25 – mainly floods, landslides and storms.
India suffered the highest human losses with almost 2,300 deaths and 22.5 million people affected – again mostly by floods and storms.
Landslides
Several days of torrential rain in Sierra Leone – amid an especially wet rainy season – caused devastating mudslides that killed hundreds of people in and around the capital Freetown. 
"Landslides triggered by extreme rainfall or earthquakes are a major humanitarian risk, especially in areas suffering poor management or deforestation or both," Singh adds.
"Several scientific efforts are now underway to try to develop a reasonably reliable system for landslide warning, including by NASA's Earth Observatory and the UK-supported LANDSLIP project that integrates 'meteorology, landscape and society', but much work remains to be done.
"Of course, landslides are now an absolutely key area of risk in the refugee camps near Cox's Bazar in Bangladesh, as the peak monsoon season combines with acute vulnerability over the next few months."
Almost 90 per cent of deaths in 2017 were due to climatological, hydrological or meteorological disasters, the CRED data shows.
Worldwide, floods accounted for nearly 60 per cent of people affected by disasters in 2017, while 85 per cent of economic damage was due to storms, mainly the three major hurricanes cited in the report.
A wreath in Sierra Leone's Regent neighbourhood last September at the foot of Sugar Loaf Mountain commemorates people who died in the catastrophic mudslides that followed several days of exceptionally heavy rain. The Sierra Leone Red Cross was one of the first agencies to respond, assisting in search and rescue, transporting the injured to hospital and the dead to the city morgue, distributing relief items and providing psychosocial support. (Library photo: Katherine Mueller/IFRC)