Only about 10% of available climate finance reaches local level, NAP Expo told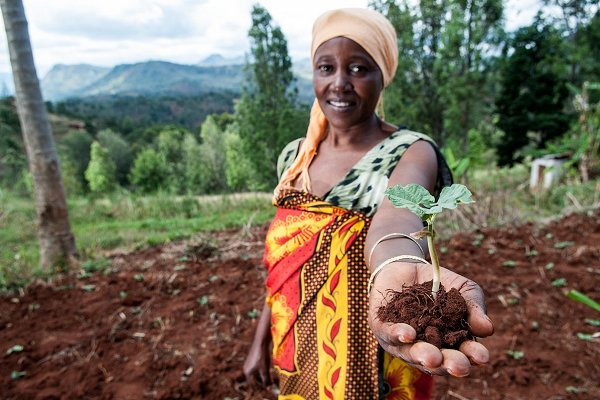 10 April 2018
Only about 10 per cent of the climate finance available from international donors is channelled to the local level, and vulnerable communities are not receiving finance at the volume or pace needed to adapt effectively.
This was the view presented at the NAP Expo 2018 in the Egyptian resort of Sharm el-Sheikh late last week by Gebru Jember Endalew of Ethiopia, Chair of the Least Developed Countries (LDC) negotiating group at the UN climate talks.
Instead, he argued, available funding is often invested in larger projects that take longer to design, finance and deliver.
Annual NAP Expos have been organized since 2013 by LDC experts in collaboration with other agencies to help advance National Adaptation Plans.
"Needs for adaptation finance needs are predicted to be six to thirteen times greater than what is available today," Mr Endalew added.
"Local people know what interventions are needed to enhance resilience and reduce poverty," he told the conference, calling for longer-term investments that "reach the front line of climate action – the most vulnerable women, men and youth".
This meant a proactive response to adaptation, with – for example – forecast-based financing to respond quickly when a climate extreme occurs, creating government systems to decentralise finance, and combining development planning, adaptation, social protection, and disaster risk management.
Last-mile solutions
The UN High Representative for Least Developed, Landlocked, Small Island States, Fekitamoeloa Katoa 'Utoikamanu of Tonga, also emphasized that financial flows reaching the most vulnerable were not adequate to fulfil adaptation needs and  achieve the ambition of increased resilience on the ground.
Speaking at the end of the Expo Friday, she said the key to achieving a more resilient world lay in local communities, but there was still little understanding of what financing channels were achieving on the ground.
The IFRC presentation at the NAP Expo, which included lessons learned from National Society work and the UK-supported BRACED programme, stressed four key themes: the importance including the most vulnerable people in planning, integrated risk management, joining local and national planning, and investment in last-mile community-based solutions.
The IFRC called on governments to invite civil society, including their National Society counterparts, to be a part of the NAP process, citing the example of the ongoing contribution of the Kenya Red Cross.
Integration
The experience was also shared of Mozambique and Cambodia, where the authorities are regarded as having succeeded in setting up mechanisms for decentralised climate finance and adaptation planning.
The promotion of integrated approaches was another theme reinforced through various sessions at the Expo, including by the Partners for Resilience (PfR) programme.
UNISDR and PfR agencies CARE and Wetlands International ran a session on the integration of disaster risk reduction and climate change, moderated by the IFRC.
Participants acknowledged that there is a growing international push to blend these processes, and that nationally driven implementation can be tailored to different local contexts.
Sharifa Juma enjoys better results now she's dug terraces to stop soil erosion – one of ten 'best-bet' innovations "that can spur a transformation in agriculture and help countries to achieve the outcomes they want for their National Adaptation Plans", presented to the NAP Expo 2018 in Sharm el-Sheikh last week by CCAFS. (Photo: Georgina Smith/CIAT)