Looking forward to forecast-based financing in Zambia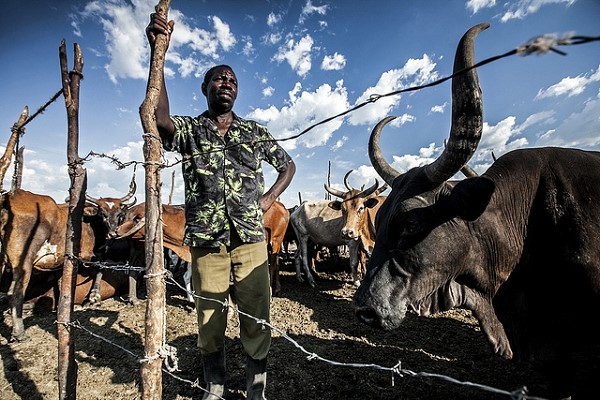 12 March 2018
Zambia last week became the latest country to embrace the forecast-based financing (FbF) model as a potential component of its national strategy for managing flood risk.
Sylvia Chalikosa, a minister in the Office of the Vice-President, said the government "has stepped up efforts to prepare for climate-related hazards which can be predicted given sufficient…tools and human capacity", and the introduction of FbF in Zambia would further strengthen preparedness.
Speaking at the start of Zambia's first national dialogue-platform on FbF that ended in Lusaka on Wednesday, she said the only way to achieve institutional, national and regional preparedness was to "strengthen access to early warning and action".
The National Coordinator of the Disaster Management and Mitigation Unit (DMMU), Yande Mwape, called for coordination in defining FbF interventions.
Trigger methodology
The Secretary General of the Zambia Red Cross Society, Abraham Geevarghese, advocated partnerships with the DMMU and other ministries in implementing FbF – supported by the Netherlands in Zambia – at the national scale.
The two-day Lusaka workshop on FbF, covered by local media, was hosted jointly by the DMMU and the Red Cross and attended by 35 stakeholders from other ministries, the UK Department for International Development, the Malawi and Mozambique Red Cross, NGOs and universities.
Planned early actions in Zambia will centre on areas where floods have the greatest impact, and work is now starting on developing relevant 'trigger' methodology.
As well as Zambia, the Netherlands government through the Netherlands Red Cross Society is supporting FbF in Mali.
The first deployment of forecast-based financing by the Red Cross Red Crescent anywhere in the world was in Uganda in 2015.
Cattle farmer Mushitu Mwananuku with his animals on a flood plain in Zambia's Western Province – one of the relatively high-risk areas where scoping work for forecast-based financing aimed at reducing the impact of floods will be carried out. (2012 library photo: Felix Clay/@WorldFishCenter)