In Paris, Seine peaks just short of 2016 level as hundreds evacuated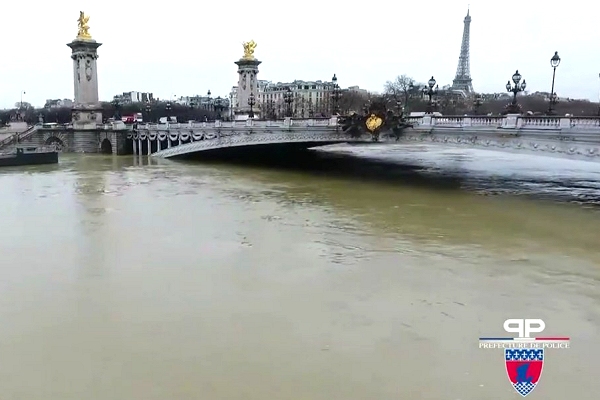 30 January 2018
Teams from the French Red Cross have been assisting Parisians evacuated from their homes as a swollen River Seine rose to just short of its 2016 flood peak.
They joined hundreds of Red Cross volunteers across Europe responding to extreme weather and storms this month, the IFRC's Europe office in Budapest said yesterday.
Weeks of relentless rain have pushed the Seine to four metres above its average level for the time of year, but below its high of 6.1 metres two years ago – the last significant flood in the French capital.
One-thousand-five-hundred people were evacuated in the Greater Paris area and 2,600 lost either gas or electricity, police said.
News reports said water levels are expected to remain high this week, with more rain expected and towns downstream from Paris on alert.
In June 2016, attribution scientists said climate change had played an important role in the heavy rains that pounded parts of France the previous month.
That study, which looked at three-day rainfall extremes from April to June in the Seine and Loire river basins, also included scientists at France's Laboratory for Climate and Environment Sciences and Institut Pierre-Simon Laplace.
The swollen River Seine has peaked just short of its 2016 high of 6.1 metres, as this police drone image illustrates. (Photo: Paris Prefecture de Police)