Study: climate change 'main driver' of early-spring heat in South America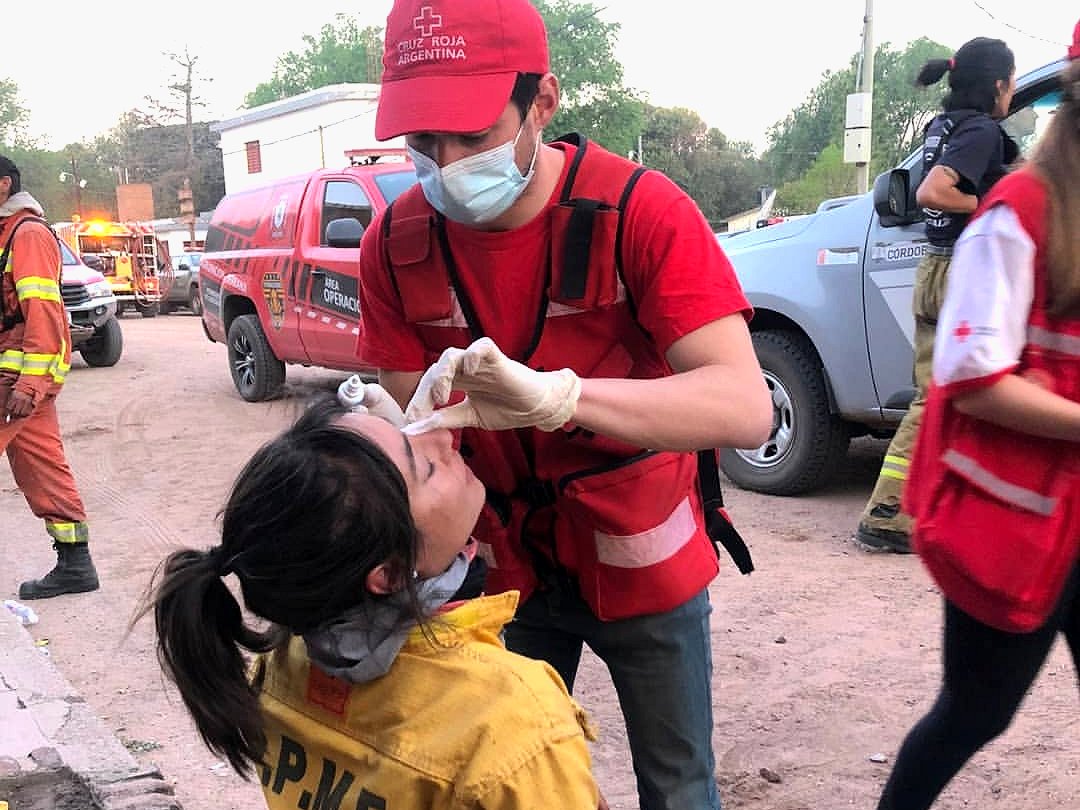 11 October 2023
By the Climate Centre
Early spring heat in South America was at least 100 times more likely due to human-caused climate change, a new study out yesterday from World Weather Attribution scientists has concluded.
The analysis found that while El Niño may have had some influence, "climate change was the main driver of the heat, making it much more likely and [up to] 4.3ºC hotter," a WWA news release said.
In August and September, early spring in the southern hemisphere, temperatures exceeded 40°C in Brazil, Bolivia, Argentina and Paraguay, affecting millions of people; this after much of South America experienced its warmest winter on record.
Also yesterday, the IFRC's Disaster Response Emergency Fund issued a humanitarian grant to the Bolivian Red Cross of nearly 300,000 Swiss francs to enable it to assist some of the nearly 2 million people affected by "drought, water shortages, and rising average temperatures".

The IFRC says: "Local authorities have issued stark warnings, emphasizing the seriousness of the situation … In the weeks ahead, some regions are expected to experience even more extreme temperatures, potentially reaching as high as 45°C."
'Good planning for heat can save lives'
The WWA study looked at the ten consecutive hottest days in August and September over a region where the heat was most extreme, encompassing Paraguay, central Brazil and regions of Bolivia and (library photo) Argentina.
Lincoln Muniz Alves, a researcher at the Brazil National Institute for Space Research, said that while many people had pointed to El Niño, "We want to be clear: a developing El Niño would have contributed some heat, but without climate change, spring heat this intense would have been extremely unlikely."
In today's climate, very unusual warm temperatures in early spring can be expected approximately once every 30 years in the region, the WWA release adds, and if global warming reaches 2°C similar heatwaves will be likely at least every five years.

'Heat plan'

Acting Climate Centre Director, Julie Arrighi, who leads its work on urban areas and is one of the report authors, said yesterday: "Temperatures above 40°C in early spring are incredibly extreme and while we are aware of just four heat-related fatalities, it's likely the true number is much higher.
"Good planning for heat can save lives. It is absolutely critical that every country and city develops a heat plan. It's also important that key health providers carry out heat planning, because they bear the brunt of heat impacts.
"Such plans set out critical responses to heat including early warning systems and actions to protect the most vulnerable people."
The latest study was conducted by 12 scientists from universities and meteorological agencies in Brazil, the Netherlands, the UK and the US.
Argentina was one four South American countries that faced unseasonal extreme heat in the southern spring this year, studied by a WWA team. Unusually high temperatures have been a contributing factor there to both wildfires and drought, which has now triggered a humanitarian cash grant to Bolivia. In the 2021 library photo, Argentine Red Cross volunteers assist firefighters in northern Córdoba province. (Photo: Argentine Red Cross via social media)