FAO launches new web platform for climate-smart agriculture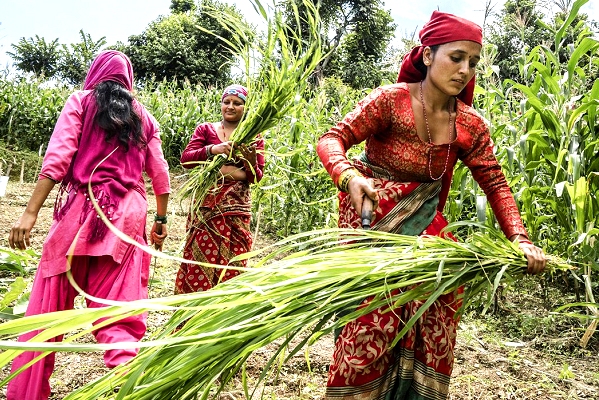 1 December 2017
The UN Food and Agriculture Organization (FAO) last month issued a new edition of its online 'sourcebook' on climate-smart approaches in agriculture to "help steer our food systems in a sustainable direction," an FAO press release said.
The second edition of the Climate-Smart Agriculture Sourcebook follows FAO's recently launched strategy for climate change and comprises knowledge and expertise to make agriculture "more sustainable and productive while also contributing to food security and lower carbon intensity".
"Hunger, poverty and climate can be tackled together through approaches such as climate-smart agriculture that recognize the critical linkages between sustainable agriculture and strategies that promote resource-use efficiency, [and] conserve and restore biodiversity and natural resources…", said Rene Castro, Assistant Director-General of FAO's Department of Climate, Biodiversity, Land and Water.
Ultimately, he added, the world needs 50 per cent more food to feed nearly 10 billion people in 2050 – produced with only a quarter of current carbon emissions per head.
The sourcebook was launched at an action day on agriculture at COP23 in Bonn.
Thirty-two countries – most in sub-Saharan Africa – refer to climate-smart agriculture in their nationally determined contributions under the Paris agreement. 
Social protection
FAO advocates a five-step process for climate-smart agriculture: building an evidence base, strengthening institutions, enabling policy frameworks, enhanced financing, and field-level implementation.
The new sourcebook provides guidance on policies and investments for scaled-up climate agriculture: local institutions, disaster risk management and finance, it says, all form part of an enabling environment involving gender issues and social protection.
One module is devoted to climate-smart social protection that helps farming households avoid "negative coping strategies" that can harm the environment.
By promoting sustainable agriculture, social protection supports mitigation and when combined with rural livelihoods programmes the interconnected issues of climate vulnerability, rural poverty and the degradation of agricultural assets are more effectively addressed.
An FAO-supported farming project in Bhagawoti Kauledhara, Nepal. The image illustrates a press release announcing the Rome-based UN agency's new online resource on steering agriculture in a climate-smart, sustainable direction. (Library photo: FAO)