'Farmers have seen fertile lands dry up, millions struggle to access clean water'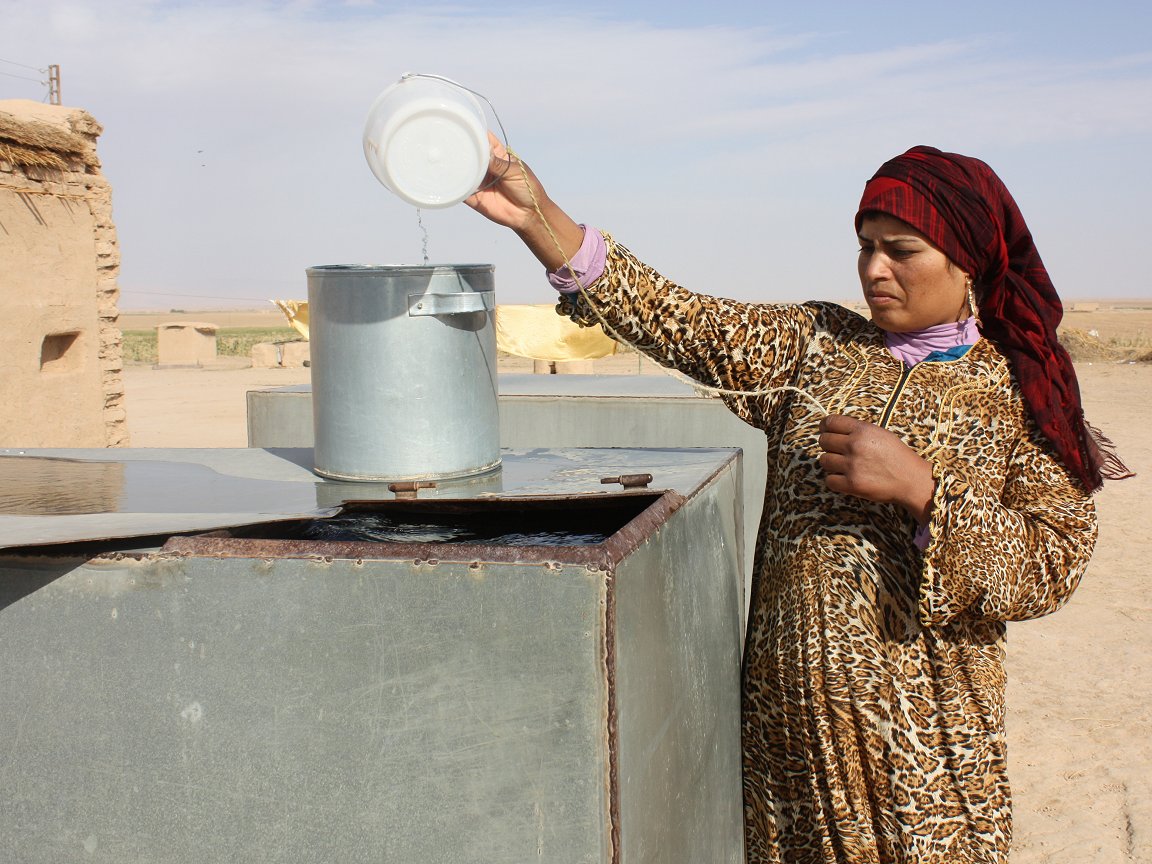 9 November 2023
By the Climate Centre
A new study from World Weather Attribution scientists says lengthy and severe droughts like the one Iran, Iraq and Syria have experienced since 2020 are no longer rare events and can be expected at least once a decade in Syria and Iraq and twice every decade in Iran because of climate change.
Existing vulnerability from years of conflict and political instability in the latter two countries reduced people's ability to respond to the drought, turning it into a humanitarian disaster, according to the WWA study, which was published yesterday.
It focused on two regions where the impacts of drought were most severe, caused mainly by extreme heat rather than lack of rain: Iran and large parts of Syria and Iraq encompassing the Tigris-Euphrates river basins.
Mohammad Rahimi, Professor of Climatology, Semnan University, Iran, said: "Our study has shown that human-caused climate change is already making life considerably harder for tens of millions of people in West Asia. With every degree of warming, Syria, Iraq and Iran will become even harsher places to live."
Wildfires

The study quotes UNOCHA, for example, as saying that in Syria, "dramatic decreases in precipitation in tandem with increasingly hot temperatures resulted in decimation of agricultural lands and desertification and a massive displacement of nearly 2 million people from rural to urban locales."
Across all three countries, the impacts of the drought have included wildfires, air pollution, the water-borne diseases such as cholera, and the drying up of lakes that would otherwise sustain fishing communities.
The drought is classified as "extreme" by the authoritative US Drought Monitor, but it would have been in the "normal" category in a world without climate change.
The Climate Centre's Rana el Hajj adds: "For people living in Iran, Syria and Iraq this drought has had dire consequences on their livelihoods and health. Farmers have witnessed fertile lands dry up and millions of people have struggled to access clean water.

"Land degradation, desertification, water stress and conflict have all contributed to increasing vulnerability to drought.
"In Syria and Iraq, the impacts of conflict and security concerns have greatly reduced people's ability to respond to the drought."
The study was conducted by scientists from universities and meteorological agencies in Iran, the Netherlands, the UK and the US.
The ICRC and the Syrian Arab Red Crescent distributed clean drinking water to vulnerable people in the drought-stricken Al-Hassakah, Deir Al-Zor and Al-Raqah governorates. As long ago as 2011, the International Committee reported that drought had forced many people to leave the north-east of the country and settle in Damascus, Aleppo or Homs. (File photo: ICRC)