As COP talks open in Bonn, a close look at managing climate variability in Africa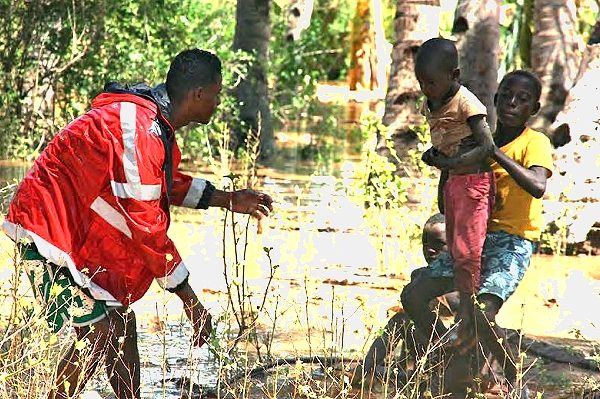 5 November 2017
The Climate Centre today publishes a detailed study of how the climate risk inherent in the 2015–16 El Niño was managed in five African countries: Ethiopia, Kenya, Malawi, Somalia and Zambia.
In El Niño years, humanitarian impacts in these countries would typically vary: in Kenya and southern Somalia, for example, the Pacific phenomenon is strongly correlated with heavier rainfall; the reverse in Zambia.
Arguing that early action based on forecasts reduces the need for response and improves eventual outcomes, the study's main conclusion is that messaging and forecasts on El Niño were "timely and credible".
Commissioned by the UK Department for International Development (DFID), it concludes that there was a general desire for better information, but this did not hinder early action.
"What enabled or impaired early action by organizations in each country was not [lack of] information but the strength of coordination mechanisms, funding mechanisms, the nature of the hazard, access to forecast experts or intermediaries, and the political climate," the report says in a summary of its case-study findings.
Lessons
"As UN climate talks get underway in Bonn, this report provides important insights into how we're managing – and sometimes not managing – climate risks," said Climate Centre Director Maarten van Aalst.
"These lessons, from the experience of an aspect of what we call climate variability – that is, El Niño/La El Niña – are all the more instructive in thinking about the future of risk management with climate change."
Nearly every organization surveyed for the report used forecasts to update contingency plans, and the most common response was pre-positioning staff and supplies. But in many cases contingency plans could not be fully executed for lack of funds.
"Informants from every country credited access to flexible funding and programme modification for their organization's ability to act sooner," says the report, Preparing for the 2015–2016 El Niño: Humanitarian Action in Zambia, Somalia, Kenya, Ethiopia and Malawi.
'Flexible' dollars
Country by country, the report's main bullet-points are these:
Early action in Ethiopia was hindered by a variety of factors, including the timing of the seasonal rains in relation to El Niño and discrepancies over funding sources.
Largely because of the relatively recent experience of the 1997–8 El Niño, the Kenyan government was quick to respond to El Niño forecasts, and did so effectively.
Similarly in Malawi, because El Niño followed a season of severe flooding, a large response was already underway, but a lack of funding and limited capacity were significant barriers to scaling up, including in contingency planning.
In Somalia, humanitarian organizations got good information on potential El Niño-related flooding, enabling successful early action that reduced flood impacts in several areas. (Concern Worldwide estimated that for every 'flexible' dollar spent on early action, it later saved nearly 30 on response and more than 90 in lost profits of farmers.)
None of the agencies interviewed in Zambia reported being able to mitigate the effects of El Niño through forecast-based early action, and many felt they were unable to take early action for various reasons.
'Triggers'
"Forecast producers and humanitarian practitioners require stronger connections to intermediaries, ministries, and other…experts who can help them to interpret forecast implications," the report recommends.
With governments sometimes reluctant to declare emergencies before humanitarian impacts are visible, it advises humanitarians to work with governments for agreements or actual legislation on forecast-based action, possibly includes standard operating procedures coupled with 'triggers' used in forecast-based financing pilots worldwide.
"Additional emphasis on impact evaluation can help make a case for forecast-based early actions in the future," it also recommends, as well as recording beneficial outcomes generated by forecast-based action, such as a seed distribution in Kitui, Kenya.
'No-regrets' actions that contribute to resilience regardless of a specific climate event, and cash-based social protection focused on the most vulnerable people are also useful.
"Issues centred on El Niño/La Niña are often captured in COP discussions about anticipating and absorbing the impacts of climate extremes in a changing climate," added Dr Van Aalst, who travels to Bonn this week together with other IFRC delegates.
"A set of high-level roundtables will discuss how to build resilience in a changing climate, including better use of climate information on a range of timescales, such as the El Niño covered in this report, and especially the ability to act on that information.
"Climate finance should incentivize early action and enable governments and humanitarians to address the rising risks facing the most vulnerable, such as the millions of people hit by drought in Africa."
The Africa report was funded through DFID's Science for Humanitarian Emergencies and Resilience Programme.
A Kenya Red Cross Society volunteer from the coastal Malindi branch in the south-east of the country helps to rescue a child during an El Niño-related flood in 2016. The Kenyan government was quick to respond to El Niño forecasts, providing a platform for the National Society and other stakeholders to coordinate their response. (Photo: KRCS)