What's at stake at COP23?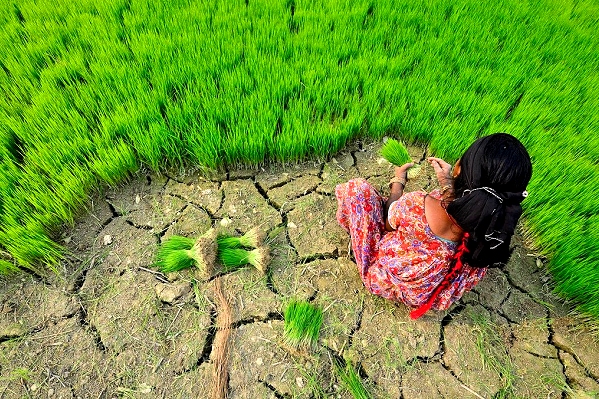 5 November 2017
(This story appeared first last week on the website of the Thomson Reuters Foundation. It has been edited here for time references.)
As the planet warms, an extra 125 million each year are being exposed to heat waves, the medical journal The Lancet noted last week.
That risk and other worsening climate shocks such as hurricanes and floods mean countries around the world are in a "mode of aggressive climate action and stepping up ambition" ahead of [the] UN Climate Change Conference (COP23) in Bonn, experts told a webinar last Tuesday.
"But the main focus of the conference will still be on figuring out how to make the Paris agreement work in terms of its temperature, adaptation and finance goals," said Maarten van Aalst, Director of the Red Cross Red Crescent Climate Centre.
Under the Paris climate deal, reached in 2015, countries pledged to keep the rise in average global temperatures well below 2 degrees Celsius above pre-industrial levels.
'Drastic measures'?
They also agreed to strive for a lower 1.5 degrees of warming, to try to stave off the worst effects of climate change.
But the agreement, besides trying to lower emissions, also includes a goal of "enhancing adaptive capacity, strengthening resilience and reducing vulnerability to climate change".
Saleemul Huq, director of the Dhaka-based International Centre for Climate Change and Development, said countries could achieve the temperature goal if they quickly enough reduce their dependence on fossil fuels and switch to renewable energy.
That change, however, is happening too slowly, which means the world may need to resort to "more drastic measures" to hold down temperatures.
That could include geoengineering the planet through large-scale, controversial projects that aim to dim sunlight reaching the earth or capture carbon dioxide from the atmosphere, Huq told a discussion organized by the Building Resilience and Adaptation to Climate Extremes and Disasters programme.
Huq said that one of the most desired outcomes of COP23, particularly among vulnerable countries, is to see "real movement" on innovative finance for loss and damage – that is, funding to help countries deal with unavoidable climate losses.
Bangladesh, for example, which is particularly vulnerable to climate impacts such as rising seas, is considering setting up a national mechanism on loss and damage, he added.
Losses
Christina Chan, director of the resilience practice at the World Resources Institute, agreed, saying that "we can't climate-proof our way out of every disaster – even the best adaptation policies can't reduce the risk of loss and damage from a Category 5 storm."
"Millions of Puerto Ricans are still waiting for power to come back after storms destroyed their supergrid, while 38 million farmers across sub-Saharan Africa are grappling with food shortages after prolonged drought," she said.
Countries also face "less visible but just as devastating climate impacts" such as melting glaciers, she added.
She predicted it would be challenging to reach a consensus on how to pay for those losses at the climate conference.
While the negotiations inevitably focus on national commitments to action on climate change, pushes by other actors – such as cities, states and civil society – to reduce their emissions will be crucial to sustain the momentum at the talks, panel members said.
"The more radical ideas are coming from civil society," said Huq, citing a bigger push from citizens for companies to pick up the bill for the damage they do to the planet.
"I think more governments will be willing to sign up to the 'polluter pays' principle in Bonn," he added.
Action on farming and forests is critical to climate and sustainability, says the UNFCCC. This photo of a rice farmer in Nepal illustrated a look-ahead at the agricultural sector on the eve of COP23 in Bonn. (Library photo: Neil Palmer/CIAT)