WMO 2023 State of Climate Services report focuses on health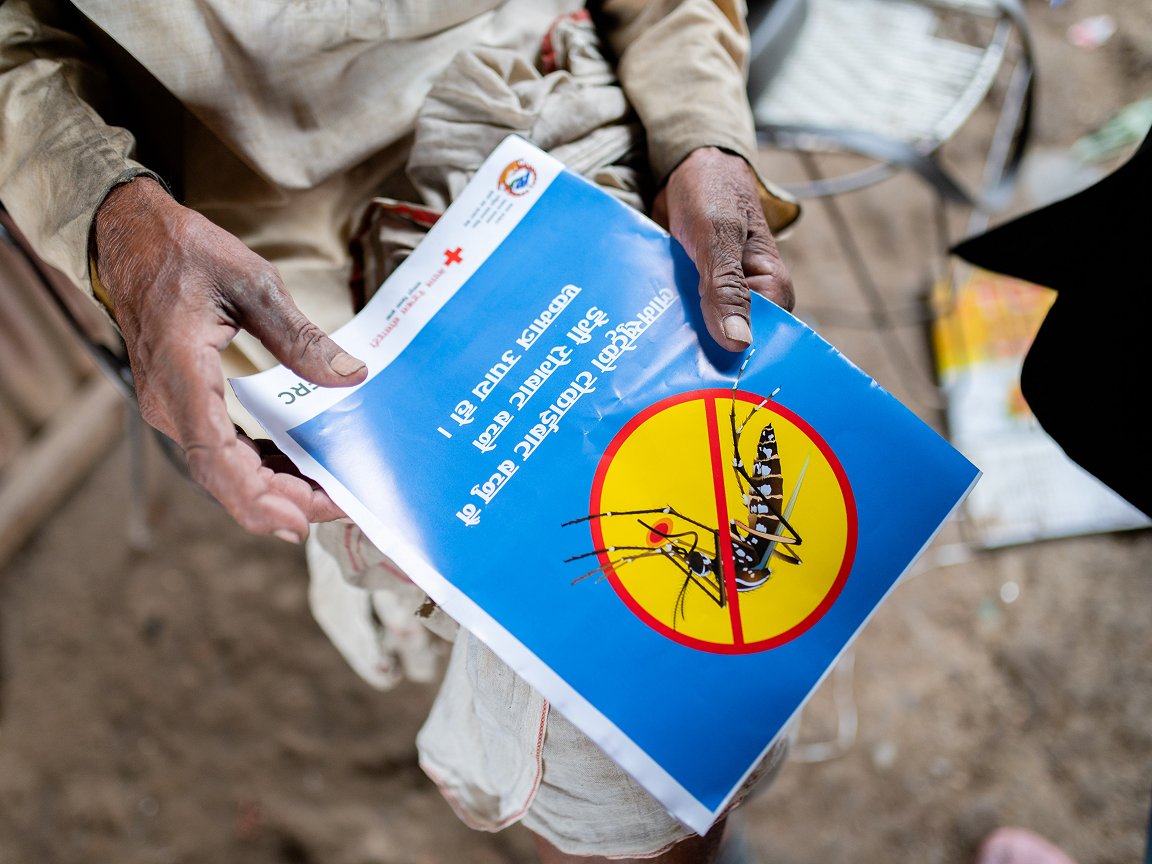 19 November 2023
By the Climate Centre
Climate change threatens to reverse decades of progress towards better health, particularly in the most vulnerable communities, the World Meteorological Organization said earlier this month.

Scientific know-how and resources can help but are not sufficiently accessible or utilized, according to its multi-agency 2023 State of Climate Services report that focuses on health.

It highlights the need for "tailored climate information and services" to support the health sector face extreme weather and poor air quality, shifting patterns of infectious disease, and food and water insecurity.

A special section devoted to extreme heat, clearly already the most lethal product of extreme weather, says its impacts are actually underestimated: heatwave deaths could be as much as 30 times more than what's recorded.

Extreme heat during summer last year, for example, is estimated to have claimed over 60,000 excess deaths in 35 European countries, a WMO press release said.

The Climate Centre and the Prudence Foundation last week also published a review of academic literature from 2000 to 2023 to better understand the compound risk to human health of heat, humidity, and air pollution.
'Most hydrometeorological investments are not designed for health. This needs to change'
WMO Secretary-General Petteri Taalas said: "Practically the whole planet has experienced heatwaves this year. The onset of El Niño in 2023 will greatly increase the likelihood of breaking temperature records further, triggering more extreme heat in many parts of the world and in the ocean, and making the challenge even greater.

"It is clear that by channelling investment and boosting collaboration, there is huge potential to go further and faster by enhancing the impact of climate science and services so that health partners get the support they need."
As a key message, the report argues that there is insufficient investment to improve the capacity of the health sector, leaving it poorly prepared to safeguard the most vulnerable.

Just 0.2 per cent of total adaptation finance supports projects with health as their primary focus while "investment in effective climate science and services is miniscule," the WMO press release adds. "Most hydrometeorological investments are not clearly designed to support health outcomes. This needs to change."
Climate Centre science lead Liz Stephens said in a Lancet report on the WMO findings: "There needs to be consistent sustainable funding that gives meteorological agencies and ministries of health the budget and the mandate to work together on these issues, and without that support it's very difficult to find the time to work together." She added that many meteorological agencies have seen their funding cut substantially in recent years.

'Mandate'
Examples of the benefits of climate services for health cited by the WMO include:
*Food security and shock-responsive systems support social protection in Mauritania and the Sahel.
*A local climate adaptation tool helps decision-makers in the UK identify adaptation measures.
*Enhanced monitoring of risk and early warning have helped people in Fiji reduce deaths from climate-sensitive diseases.

*Australia played a leading role in a Sun-Smart app to protect people worldwide against harmful UV.
*Early warning for extreme heat and cold in Argentina was pioneered with the health and civil protection sectors.
*Climate and health bulletins in the Caribbean and Colombia improve the management of environmental health and climate services.

*Satellites support the integration of climate and environmental information into health surveillance for Myanmar, early warning for dengue in Vietnam, and enhancing resilience in Laos.

Dengue fever is the world's fastest-spreading vector-borne disease, says a new WMO report on climate services, while the malaria transmission season has also increased significantly in Africa and the Americas in recent decades. In the picture, Nepal Red Cross volunteers supporting a government dengue campaign last month, cleaning and disinfecting locations where mosquitoes breed and raising community awareness. (Photo: Pramin Manandhar/Nepal Red Cross via IFRC)