Red Cross braces for passage of super-strength Hurricane Irma across Caribbean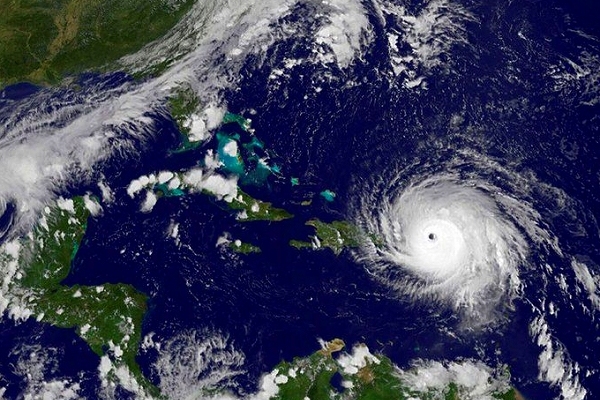 7 September 2017
(This story and report from Haiti appeared first earlier today on the IFRC website.)
Red Cross societies across the Caribbean are bracing for Hurricane Irma – the second Category 5 storm to hit the region in recent weeks.
Volunteers have been mobilized to take preparedness messages into communities, and IFRC relief supplies are on standby in Panama and the Dominican Republic.
"We are preparing to respond to needs as they arise," said Walter Cotte, IFRC Regional Director for the Americas.
"We are especially worried that Irma could affect areas already suffering from the effects of severe rainfall in past months."
'Relief efforts'
The IFRC has released US$ 120,000 from its Disaster Relief Emergency Fund and says further allocations may follow when the impact of the storm is known
"One of the main challenges is going to be logistical, given the isolation of some islands," Cotte added.
"We need to ensure a reliable channel for relief efforts in the aftermath of the hurricane."
Irma is tracking north-west and was projected late Thursday to pass just to the north of Haiti, where the Haitian Red Cross (HRC) was urgently mobilizing its resources, supported by in-country partners from the IFRC as well as the American, Canadian, French, German, Spanish and Swiss Red Cross.
Earlier this week HRC President Dr Guiteau Jean-Pierre chaired a meeting at the National Society's headquarters to activate its crisis teams.
Eight teams of HRC volunteers have now been mobilized to support the authorities in communities, assisting people with preparedness measures and possible voluntary evacuation of the most at-risk settlements.
The HRC is also positioning emergency equipment in northern areas of the country nearest the storm's forecast track.
                                                                                               *
Irma and other recent storms fit what we generally expect with a warmer climate: the most intense storms getting even more extreme, even in the absence of changes in overall frequency, writes Climate Centre Director Dr Maarten van Aalst.
With Harvey we got the heaviest rainfall ever recorded in a single event over the continental US; now Irma's winds are the strongest ever for a storm in the Atlantic outside the Caribbean and the Gulf of Mexico.
Higher sea-levels worldwide, with significant local variations, are also known to be causing more destructive storm surges – a major concern for humanitarian agencies working with vulnerable coastal communities.
US scientists put the average rise in sea levels near Puerto Rico, for example, at fractionally over 2 millimetres a year, based on data going back to the early 1960s.
And we are getting more surprises too.
Tropical Storm Arlene earlier this year, which luckily never made landfall and stayed out in mid-Atlantic, was one of only two to form as early as April, and the most northerly so early in the 'regular' hurricane season that would usually start on 1 June.
Hurricane Irma seen from space on Tuesday. The storm first struck Antigua and Barbuda, where Prime Minister Gaston Browne said nearly all the buildings had been damaged, leaving it "barely habitable". (Image: NASA)