US scientists: Droughts to become more frequent and severe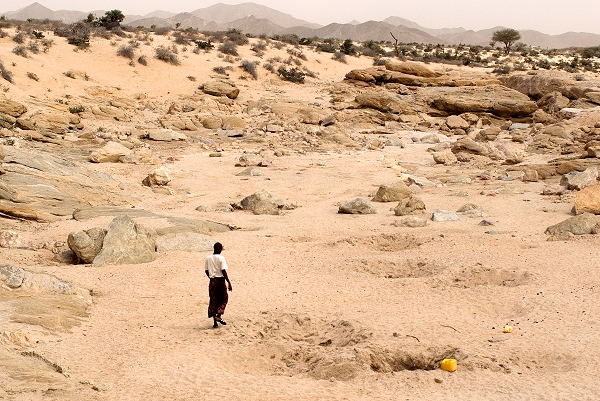 29 August 2017
A new study using NASA satellite technology that tracks changes in landscapes over time finds ecosystems took progressively longer to recover from droughts in the 20th century – suggesting they will now become more frequent and severe as global temperatures climb.
A study published in the 10 August issue of Nature journal finds that "incomplete drought recovery may become the new normal in some areas, possibly leading to tree death and increased emissions of greenhouse gases," a NASA feature story says.
The research team was led by Christopher Schwalm of the Massachusetts-based Woods Hole Research Center and included a scientist from NASA's Jet Propulsion Laboratory, in Pasadena, California.
They used observations from the 'Moderate Resolution Imaging Spectroradiometer' on NASA's Terra satellite, as well as ground measurements in various regions of the world.
'Eyes in space'
"The researchers found that drought recovery was taking longer in all land areas," the NASA story says.
"In two particularly vulnerable regions – the tropics and northern high latitudes – recovery took ever longer than in other regions."
Without new restrictions on greenhouse gas emissions, the 'business-as-usual' scenario, gaps between droughts "will likely become shorter than the time needed for land ecosystems to recover from them," according to Schwalm.
The Jet Propulsion Laboratory's Josh Fisher added: "Using the vantage point of space, we can see all of Earth's forests and other ecosystems getting hit repeatedly and increasingly by droughts. Some of these ecosystems recover, but, with increasing frequency, others do not.
"Data from our 'eyes' in space allow us to verify our simulations of past and current climate [helping] us reduce uncertainties in projections of future climate."
'Migration'
Wetlands International* CEO Jane Madgwick said: "This new information on ecosystem recovery time after droughts is worrying and strengthens the argument that safeguarding and better managing wetlands is a good way to enable people to adapt.
"For example, across the Sahel in Africa, where climate change is likely to bring more extreme floods and droughts, the more extensive, intact floodplains will bounce back more easily, absorbing flood waters and supporting more people through fisheries and agriculture, including when rains fail altogether.
"But these areas are under increasing pressure and shrinking due to ill-informed development that disrupts water flows – they are even becoming a source of conflict and migration, rather than refuges, as livelihoods are lost.
"Through the Partners for Resilience alliance, we've shown how to empower communities to safeguard their wetland natural resources alongside development and to build resilience while facing an increasingly uncertain climate."
A local man digs down in a dried-up river bed in Berbera, in drought-stricken Somaliland, earlier this year to try to find water. (Photo: Emil Heloite/Finnish Red Cross) 
*The Wetlands International report Water Shocks, Wetlands and Human Migration in the Sahel was published in May.