IFRC warns of serious health risks as extreme heatwave sweeps across Europe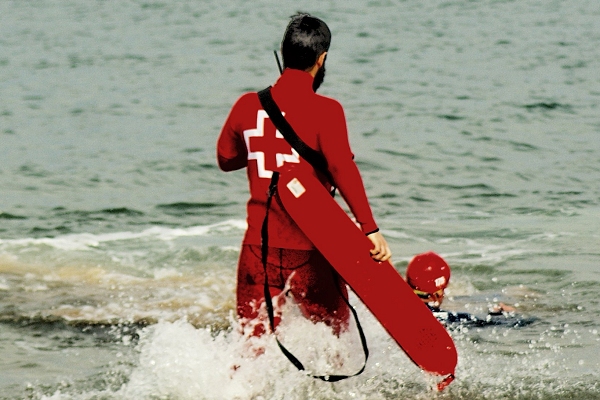 4 August 2017
(This story is an IFRC press release issued earlier today jointly in Geneva and Budapest. Please follow the link for media contacts.)
Hundreds of Red Cross volunteers are on the ground in towns, cities and beaches as record temperatures sweep much of southern and central Europe.
According to weather reports, south and central Europe are experiencing the highest August temperatures in more than a decade. 
The Red Cross Red Crescent Climate Centre in the Netherlands says this is indicative of a trend that has seen hotter summers become more common.
Countries including Austria, Croatia, Hungary, Italy, Serbia, and Spain are seeing temperatures climb to up to 42 degrees Celsius in some places this week.
Volunteers across Europe have been visiting vulnerable people including those who are homeless and older people who are especially at risk during the hot weather.
Daytime peaks
In France, teams have been distributing water to people sleeping rough in cities and providing information, advice and door-to-door checks on elderly and isolated people.
Health coordinator for the International Federation of Red Cross and Red Crescent Societies (IFRC) in Europe, Dr Jeya Kulasingam, urged people to take extra care during the heatwave.
"This prolonged period of extremely hot weather is particular dangerous for people with existing health problems such heart conditions, high blood pressure and asthma, as well as older people and children.
"It is vital that people stay hydrated and drink plenty of water, keep out of the sun and avoid over-exertion."
It is not only the daytime peak temperatures that pose a risk – many countries have seen night-time lows remain at 20 degrees Celsius or above which also impacts health.
"During a hot day, our bodies are working hard to bring our temperatures down and usually, the cooler night time would be a chance for us to take a break and recover," explained Dr Kulasingam.
"High temperatures throughout the evening means that we don't get that chance, even when we're asleep which adds to the health risk."
'Simple steps'
National Societies across Europe are running public awareness and information campaigns, including for holidaymakers.
In Croatia, the Red Cross is distributing water and hand fans to people suffering in the heat – especially tourists visiting outdoor events and motorists stuck in typical summer traffic jams.
The Spanish Red Cross is present on 300 beaches across the country to provide first aid and to ensure people can enjoy the summer in safety – typically a time when people are more at risk of getting into trouble in the water. 
The Netherlands Red Cross has also issued advice for swimmers on how to stay safe following a spate of drownings during the hot weather period.
Dr Kulasingam said: "Of course summer is a time for people to relax and enjoy themselves – if people follow these simple steps and take extra care, there is no reason they won't have a great holiday."
Red Cross staff and volunteers all over southern and central Europe are this weekend on the lookout for possible impacts from the current intense heatwave. The Spanish Red Cross (pictured) has personnel on hundreds of beaches to provide first aid and to ensure people can enjoy the water safely. (Photo: @CRE_Emergencias via Twitter)