Working together on environmental management to reduce risks in Iran and around the world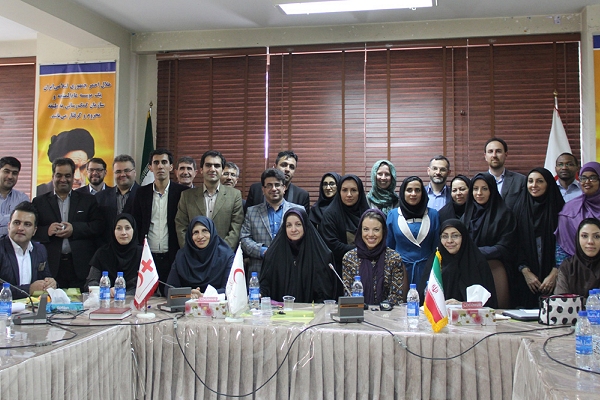 3 May 2017
"You can't hear the sound of one hand clapping. Working together is the only way," says Fatemeh Bibak, Head of the University Student Office at the Iranian Red Crescent Society's (IRCS) Youth Organization.
Fatemeh was a participant late last month at a Tehran workshop (photo) to launch a project that brings together the IRCS, IFRC and the Climate Centre in an effort to mobilize the power of youth to engage in environmental awareness and protection to address disaster risks often compounded by climate change. 
There is a long tradition of poetry in Iran and it's no surprise that Fatemeh's closing remarks include a poetic call to collaborate.
Only by "clapping together", by cooperating, we can meaningfully address the complex environmental issues faced not only by Iran but by the whole world.
'Y-adapt'
The project aims to develop a training module for youth and volunteers on how they can play a role in promoting greater public awareness and protecting the environment to build stronger community resilience.
The module will seek to enhance an existing curriculum around climate-smart disaster risk reduction – the 'Y-adapt' work being piloted in Indonesia and the Philippines.
Iran is heavily affected by desertification, dust storms and floods, and it's no coincidence that the Red Crescent is expanding its focus on environmental management to reduce these risks.
A better understanding of the linkages between environmental degradation and disaster risk is recognised as essential to address these pressing issues.
With a volunteer base of over 2 million people, the Iranian Red Crescent has significant outreach and presence.
It's hoped this project will not only benefit people in Iran but also serve as an example for countries around the world.
A Tehran workshop in April launched a project that brings together the Iranian Red Crescent, the IFRC and the Climate Centre to mobilize young people to engage in environmental awareness and protection to address disaster risk. (Photo: IRCS)