Heavily attended webinar marks early IFRC engagement with issue of geoengineering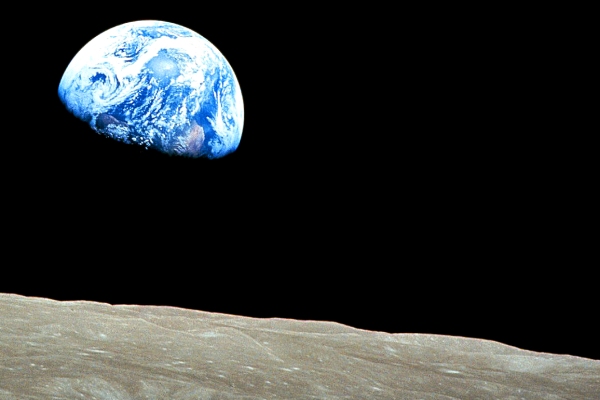 21 February 2017
The IFRC Friday convened a webinar on geoengineering and the implications for the humanitarian sector attended by some 600 people online as part of its 'Solferino Academy' initiative designed to anticipate and adapt to global change.
Among the 'Climate Futures' series, it was the IFRC's first major public engagement on the subject of geoengineering – the large-scale intervention in the Earth's climate in an effort to limit adverse effects of climate change.
It featured Dr David Keith, a professor of applied physics at Harvard University's School of Engineering, and Dr Pablo Suarez, Climate Centre Associate Director of Research and Innovation.
The discussions encompassed ideas presented in a new paper entitled Geoengineering: A humanitarian concern, by Dr Suarez and Climate Centre Director, Dr Maarten van Aalst, for the journal Earth's Future.
'Risks'
"The humanitarian sector can often be embroiled in the manifold challenges facing us today," said Jemilah Mahmood, IFRC Under Secretary General, Partnerships, "but it is essential we also work with partners to understand the changing nature of risk, vulnerability and the future of human need. 
"Geoengineering may be seen as presenting some potentially valuable options for humankind, but it will also probably pose risks – particularly for communities who are already vulnerable. 
"We need to try to understand how we can ensure an inclusive approach to the exploration of geoengineering so that it does not disadvantage people struggling against the effects of climate change and other challenges."
Shaun Hazeldine, who leads on innovation in the IFRC's Policy, Strategy and Knowledge Department, added: "The velocity and scope with which change is occurring throughout the world and its pervasive impacts are unprecedented. 
"It's essential the humanitarian sector is able to work with partners in academia, the private sector and other actors to understand the opportunities and risks ahead, so we can be adequately prepared for the challenges of the future."
'Worst outcomes'
Dr Suarez, who has been tracking the academic and policy debate on geoengineering since 2009, earlier took part in a panel discussion in New York for the launch of the Carnegie Climate Geoengineering Governance Initiative.
He and Dr van Aalst argue in their paper that "early engagement by the sector is imperative to ensure that humanitarian considerations are integrated into policy decisions" on geoengineering.
"Those who could suffer the worst outcomes need to be involved," they say.
The paper also explores the humanitarian dimensions of geoengineering, specifically relating to the management of solar radiation, and discusses how to improve links between science, policy and humanitarian practice.
It raises concerns about what the authors call "predatory geoengineering" in which powerful actors pursue climate goals that would help them but harm others, especially vulnerable communities, and proposes a "geoengineering risk-management framework" to protect the most vulnerable.
The timeless image of 'Earthrise' seen from the moon by US astronauts in the 1960s and 1970s. But would potentially risky geoengineering be a step too far in humanity's technical and scientific progression? (Photo: NASA)