European climate report flags risks to human health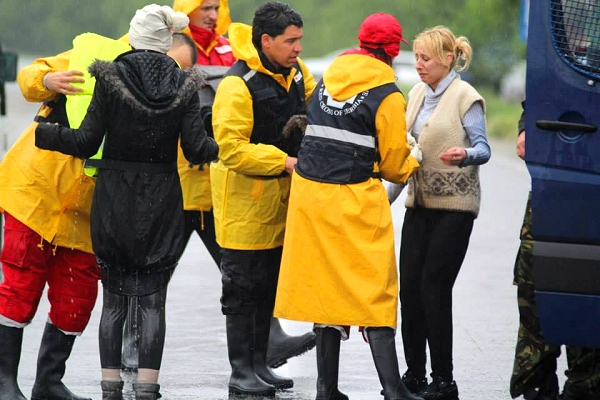 26 January 2017
Europe is facing a future of rising sea levels and worse heatwaves, floods, droughts and storms under climate change, the European Environment Agency (EEA) says in a report out yesterday.
Climate change, impacts and vulnerability in Europe 2016 says "observed changes in climate are already having wide-ranging impacts on ecosystems, the economy and on human health and well-being."
It assesses new projections on climate change and argues that better adaptation policies will be crucial to reduce impacts.
Records continue to be set on global and European temperatures, sea levels and reduced Arctic ice, according to the EEA – a Copenhagen-based agency of the European Union.
Precipitation patterns are changing, generally making wet regions in Europe wetter and dry regions drier; glacier volume and snow cover are decreasing while heatwaves, heavy precipitation and droughts all increase.
'Global agreements'
"Climate change will continue for many decades to come," said EEA Executive Director Hans Bruyninckx.
"The scale of future climate change and its impacts will depend on the effectiveness of implementing our global agreements to cut greenhouse gas emissions, but also ensuring that we have the right adaptation strategies and policies in place…"
Southern Europe and coastal areas and flood plains in western Europe are projected to be a climate change hotspots.
Although some regions may see positive impacts, like better farming conditions in northern Europe, most will be affected negatively, the EEA report says.
The effects of river and coastal floods on millions of Europeans in the last decade include "drowning, injuries, infections, exposure to chemical hazards and mental-health consequences".
West Nile fever
The EEA report was compiled in conjunction with several other agencies, including the European Centre for Disease Prevention and Control and the World Health Organization Regional Office for Europe.
It says the main effects of climate change on human health are linked to extreme weather and changes in diseases that are sensitive to climate, and in environmental and social conditions.
Among its key messages on health the report says the "unprecedented upsurge" in human West Nile fever in summer 2010 in south-east Europe was preceded by extreme hot spells, and "high temperature anomalies in July were identified as contributing factors to [later] outbreaks".
"Climate change," it says, "is regarded as the principal factor behind the observed move of the tick species Ixodes ricinus – the vector of Lyme borreliosis [disease] and tick-borne encephalitis in Europe – to higher latitudes and altitudes."
More frequent and intense heatwaves have led to tens of thousands of premature deaths in Europe, according to the EEA – a trend projected to intensify unless appropriate adaptation measures are taken.
'Security risks'
Extreme events in EEA member countries, meanwhile, have accounted for more than 400 billion euros in economic losses since 1980, and future costs from climate change are likely to be highest in the Mediterranean region.
Europe is also affected by climate change further afield through "trade effects, infrastructure, geopolitical and security risks, and migration".
The EEA report comes a week after an exclusive report in the UK Guardian newspaper quoted the Munich Re insurance company as saying devastating floods triggering payouts have more than doubled in Europe since 1980.
Munich Re's data shows there were 30 floods requiring compensation in Europe in 2016, up from just 12 in 1980.
Last June, in one of their most recent analyses of a European extreme event, scientists working on World Weather Attribution project concluded that human-induced climate change played an important role in the heavy rains that had pounded parts of France; the attribution data for the same event in Germany, however, was inconclusive.
Serbian Red Cross rescuers help people endangered by spring floods in May 2014 after river levels reached unprecedented levels there and other Balkan nations. Serbian Prime Minister Aleksandar Vucic, who declared a state of emergency in the entire country, described it as "the greatest flooding disaster ever" in modern Serbian history. "More rain fell in one day than in four months," he told a news conference, Reuters reported. (Library photo: Serbian Red Cross via IFRC)