'Wait and see' no longer an option for disaster response: IFRC chief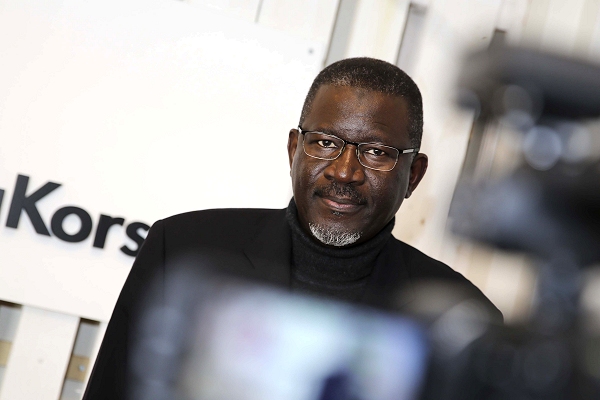 18 January 2017
(This story appeared first yesterday on the website of the Thomson Reuters Foundation.)
Governments need to step up efforts in preparing for disasters to cut the rising bill for helping people hit by crises, the head of the International Federation of Red Cross and Red Crescent Societies (IFRC) said.
Even though droughts, storms, floods and other disasters are predictable, most disaster funding only becomes available after they happen, said the IFRC's Secretary General Elhadj As Sy.
"We see much more money being spent in responding to disasters and very little in preventing them," Sy told the Thomson Reuters Foundation in an interview.
In the latest example of a humanitarian crisis that has been looming for months, the UN appealed for US$864 million on Tuesday for Somalia, saying the Horn of Africa country risks slipping back into famine as a worsening drought has left millions without food, water or health care.
Sy said a fresh approach to funding is critical as humanitarian needs have grown exponentially over the past decade and are expected to keep rising.
The number of people who rely on humanitarian assistance has more than tripled while the cost of responding as increased sixfold, according to the IFRC.
Preparedness
Research in Kenya and Ethiopia has shown early drought preparedness is on average three times more cost-effective than emergency response, while other studies calculated disaster risk reduction globally saves an average US$4 for every dollar invested.
"We all have the figures…but nonetheless, it is so difficult to convince governments and funders to invest in a crisis they have not seen yet," Sy said.
Spending on preparedness and resilience remains low, despite a UN call for governments to spend at least 1 per cent of development aid by 2020 on reducing the risks of disasters and preparing for them, up from around 0.5 per cent now.
Sy cited the Philippines as an example where efforts to improve preparedness by working with communities have paid off.
When Typhoon Nock-ten hit the Philippines in December it had the potential to be as deadly as Haiyan, the storm that killed more than 6,300 people and wrought havoc in the south-east Asian country in 2013.
Nock-ten killed just three people, according to government data released in early January, after almost half a million were pre-emptively evacuated, and thanks to extensive preparedness programmes introduced after the Haiyan disaster.
'Accuracy'
Forecast-based financing schemes, which link hazard warnings with appropriate funding, are critical in helping to curb future harm of disasters, Sy said.
Weather forecasts and other scientific methods have become increasingly sophisticated in predicting weather-related hazards months in advance.
"We can even see with a certain degree of accuracy that there will be a cycle of droughts in the Sahel as well as in eastern and southern Africa," Sy said.
The Red Cross Red Crescent Movement has been experimenting with forecast-based financing in Uganda and beyond, releasing funding to communities according to agreed triggers such as weather predictions, rather than waiting for dry spells or torrential rains to cause havoc.
This can include distributing chlorine tablets ahead of a flood instead of treating patients once contaminated water causes a disease, as well as stockpiling food and other supplies.
IFRC Secretary General Elhadj As Sy, pictured conducting an on-camera interview during a 2014 visit to the Swedish Red Cross, has called on governments to step up efforts to prepare for disasters in order to cut the rising cost of helping people hit by crises. (Photo: Marie Sparreus/Swedish Red Cross via IFRC)