New BAMS report on extreme events reflects 'growing interest' in connecting science to impacts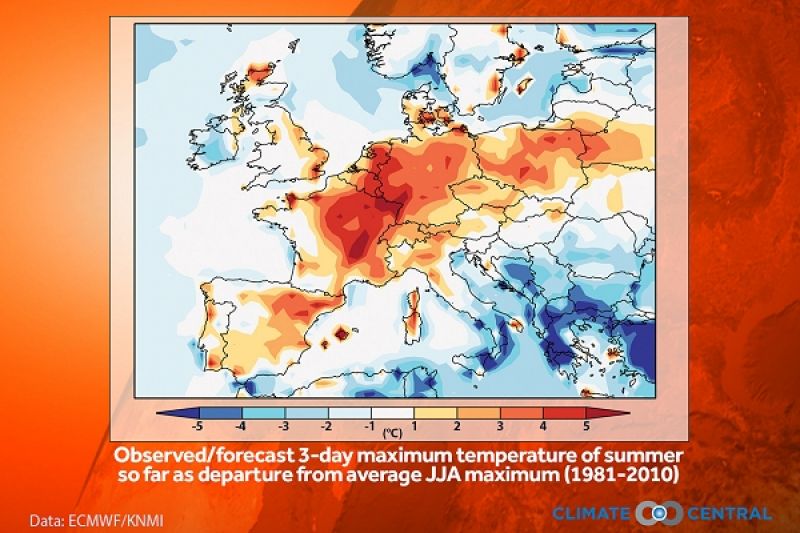 21 December 2016
A new collection of studies highlights the role of climate change and the strong El Niño on individual extreme events worldwide in 2015.
Published as a special supplement to this month's Bulletin of the American Meteorological Society (BAMS), it found climate change was a contributing factor in 17 of the 23 events studied, including all the heat-related episodes.
The studies represent advances in the science of the attribution of extreme events, with scientists increasingly able to separate the effects of natural drivers like El Niño from the influences of human-induced climate change.
Extending beyond familiar extreme events, "extreme winter sunshine" in 2014–15 in the UK was found to have become 1.5 times more likely under the influence of climate change.
Risk information
This year's report, the fifth in a series, includes nine analyses from developing countries, indicating improved collaboration between teams based in the US and Europe and experts in developing countries, where people are often most vulnerable to changes in climate.
A study of the devastating December 2015 floods in Chennai, India, however, found no effect of climate change. Scientists from IIT Delhi, the University of Oxford, and the Royal Netherlands Meteorological Institute think aerosols (referring to tiny particles from sources like car exhaust) have counteracted the effects of global warming until now. But this effect may diminish with necessary controls on air pollution.
This study is part of the Raising Risk Awareness project to build capacity to conduct attribution analyses, communicate results, and integrate risk information into humanitarian and development decision-making in developing countries.
'Societal impacts'
In addition to changes in the frequency or intensity of an extreme event, city planners and local governments making decisions about rebuilding after high-impact weather events also need a holistic understanding of risk.
This includes the vulnerability and exposure of the local population and how that will change in the future.
The BAMS report reflects "a growing interest [in connecting] attribution science to societal impacts to inform risk-management through 'impact attribution'," according to an abstract.
"Many will watch with great interest as this area of research evolves in the coming years," it adds.
Other events investigated in the BAMS studies include cold winters, tropical cyclones, tidal flooding, precipitation, drought, arctic sea ice, and reduced snow in the western US and wildfires in Alaska.
An observed and forecast temperature chart for Europe, showing the 2015 summer heatwave that caused humanitarian concern and features in the current BAMS report on extreme events from a climate perspective. Climate change was found to have been a contributing factor in all the heat-related episodes studied. (Source: Climate Central)