'Resilient business, resilient world': new private sector vision for the future at D&C Days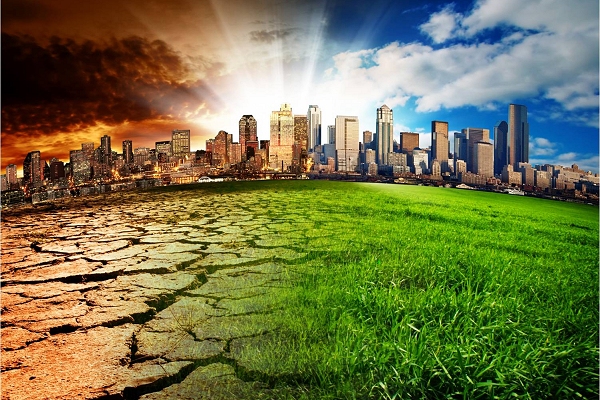 15 November 2016
(The 2016 D&C Days event in Marrakech that ended on Sunday saw the first major engagement by the private sector in the form of  the 'We Mean Business' coalition of influential businesses and investors, founded in 2014, working for a transition to a low-carbon economy. The Climate Centre took the opportunity to interview the group's policy director, Edward Cameron, a specialist in climate change and human rights.) 
Q. In general, what are now the main entry points for the private sector in the climate issue?
EC: We advise the private sector to act, enable, and influence. They can act by aggressively reducing their own greenhouse gas emissions using science-based targets implemented across the value chain.
They can enable progress on climate through the provisions of innovations, goods, services and finance. For example, access to financial services and information are both ways in which financial institutions and ICT companies can enable resilience.
And they can work to influence the policy-enabling environment to shape regulation that accelerates the transition to a low-carbon, climate-resilient world.
Q. Could you explain your idea of a "three-dimensional approach"?
EC: There are three dimensions to climate risk: the existence of a physical hazard like an extreme-weather event, exposure to that event if your factory is in the path of a storm, and vulnerability, meaning fundamental weaknesses or fragilities.
Most companies lack a comprehensive understanding of vulnerability in their own business across the supply chain, and in marginalized communities. Consequently, they do not build comprehensive strategies to address the social, cultural, political and economic inequalities that may exacerbate the risk faced by their workers and consumers.
We are helping them understand these three dimensions so they can build better strategies.
'We are seeing more and more investors using
climate criteria when deciding where to place funds'
Q. What are the main commercial opportunities for business in the low-carbon future envisaged in the Paris agreement? Any downside that has to be planned for?
EC: The Paris agreement anticipates more than US$13 trillion in clean-energy investments in the next 15 years, resulting from the national climate action plans or 'intended nationally determined contributions' that represent governmental commitments to the UN.
When we consider similar investments to decarbonize land-use, urbanization, transport and manufacturing, the scale of finance becomes significant. As a result there are new markets to be seized by companies who choose to lead on this issue.
Moreover, we are seeing more and more investors using climate criteria when deciding where to place their funds, and more consumers looking to companies' climate credentials.
Q. What are the advantages to businesses of resilience and resilient communities?
EC: The simple answer is business continuity. Climate risks disrupt operations, natural resources, transport and logistics. They prevent workers from coming to work and consumers from coming to shop. They pose financial, operational, human resources, and legal hazards for companies.
Resilience ensures that companies can anticipate risk, avoid it, or where necessary rebound rapidly.
Q. Are there good examples of business taking advantage of – and profiting from – efforts either to reduce emissions or enhance resilience, or both?
EC: Sompo Japan Nipponkoa took a leadership role in the insurance industry by launching a new weather-index insurance product to cover Thai farmers in north-east of the country against extreme-weather events like floods and droughts.
More than 15,000 farmers in Burkina Faso and Mali took have now taken out weather-index insurance policy coupled with a loan for seed purchase with Allianz Africa, while 'African Risk Capacity' – a supranational risk pooling mechanism – aims to cover 150 million people against weather risks until 2020 in 30 countries.
In general, insurance and reinsurance companies can work with local governments, like Swiss Re does with the municipal government of Beijing, for example.
After Typhoon Haiyan, Coca-Cola Philippines and their local bottling partner, Coca-Cola FEMSA Philippines, suspended advertising and diverted budget for it to support recovery and relief efforts; employees mobilized to deliver water and emergency supplies in partnership with the Philippine government, military and Red Cross.
Having set ambitious emissions targets across its value chain, General Mills planned adaptation measures including plant-breeding to deliver high-yield crops that can withstand climate variability, practical tools for farmers to reduce their environmental impacts and emissions, and systems that monitor climate change at the farm level.
The 2016 D&C Days saw the first major engagement by the private sector in the form of the 'We Mean Business' coalition working for a transition to a low-carbon economy. They chose this image to illustrate their concept of 'resilient business, resilient world' presented at the two-day event alongside the COP 22 UN climate talks in Marrakech.