Dar es Salaam workshop charts future of inter-agency programme for flood resilience in Tanzanian commercial capital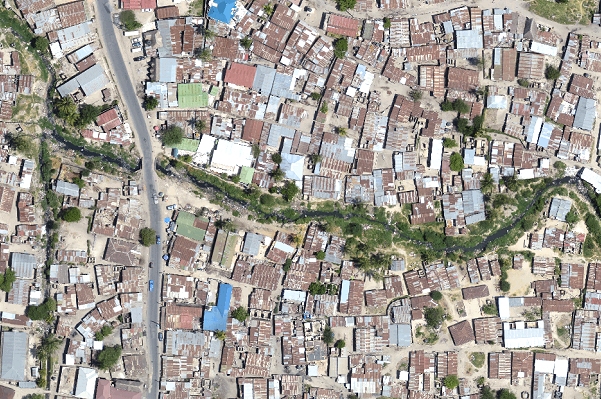 14 November 2016
A workshop in Dar es Salaam last week brought together municipal authorities with multilateral partners including the World Bank, the Tanzanian and American Red Cross, and the Climate Centre to plan the future of an inter-agency programme to bolster flood resilience in the Tanzanian commercial capital.
World Bank and Red Cross teams have been working closely with Tanzanian local stakeholders, including Ward Executive Officers (more than 20), town planners and surveyors, students of town planning, and residents; national-level stakeholders included the Prime Minister's Office and the Commission for Science and Technology.
Together they mapped much of the city for susceptibility to floods, including 400 square kilometres of urban area, 3300 kilometres of road and at least 750,000 buildings. The exercise looked at the efficiency of drainage systems, and graded buildings according to their vulnerability to floods, and rivers according to their propensity to flood.
The mapping exercise was facilitated by the Humanitarian Open Street Map Team (HOT) and included at least 150 Red Cross volunteers and a similar number of students; the information they generated is available on Open Street Map.
It included drone operations with local town planners and the Commission for Science and Technology, with training and support from Swiss-based Drone Adventures to generate high-resolution aerial base maps and elevation models.
 'Now we have a map, and a map is something to start with'
In ten of the most flood-prone wards, the Red Cross formed disaster response teams from existing specialist community groups that covered issues like drug abuse, savings and young people; team members were trained in first aid and flood preparedness and response, while response and preparedness plans were developed.
"We have been living with flood problems for a long time," said Hamimu Issa Mkupete, chair of the Mwananyamala ward disaster response team.
"The training provided to us by the Tanzania Red Cross [has] given us the confidence to educate fellow community members."
In the most recent flood disaster in the city, three days of heavy rain in April 2014 caused extensive flooding throughout Dar es Salaam, displacing some 20,000 people and leaving at least 19 people dead; basic infrastructure such as roads, water and sewage systems were severely affected. 
The Tanzanian commercial capital – whose population is currently put at some 5 million people – is regarded as one of the fastest-growing cities in Africa, if not in the world, and in large part the project's rationale was to begin addressing flood risk before it becomes a 'mega-city'.
'Beginning'
Last week's workshop explored options for a second phase – supported by DFID as its $44m 'Building Urban Resilience to Climate Change in Tanzania' programme – including community involvement in infrastructure development, expanding collaboration with universities and schools, further developing forecast-based financing options, expanding flood modelling by Deltares, and expansion into other Tanzanian cities such as Mwanza.    
"Now we have a map, and a map is something to start with," said Osiligi Lossai, ward officer for the largely unplanned Dar es Salaam settlement of Tandale.
"It is a road map for us to set up new plans and organize ourselves while involving the community, which can have a sense of ownership over our new plan for development," he told the 'Dar Ramani Huria' website for the community mapping component of the project.  
"Let's not end here, because this is just the beginning."
The Dar es Salaam project also received support from the Global Facility for Disaster Reduction and Recovery, the Swedish International Development Cooperation Agency, DFID, and the American and Danish Red Cross.
It is also believed to be the first full operational use of a drone by a Red Cross partner in Africa; in September a drone was deployed by the Uganda Red Cross and Climate Centre on a proving flight to film the Bidibidi reception centre for South Sudanese refugees, as part of the German-supported forecast-based financing project.
Part of a drone image of the Tanzanian capital, Dar es Salaam, captured by an inter-agency programme to map flood risk in the city, regarded as one of the fastest-growing in Africa. (Image: World Bank)