Study: Climate change doubled area of US burned in forest fires over past 30 years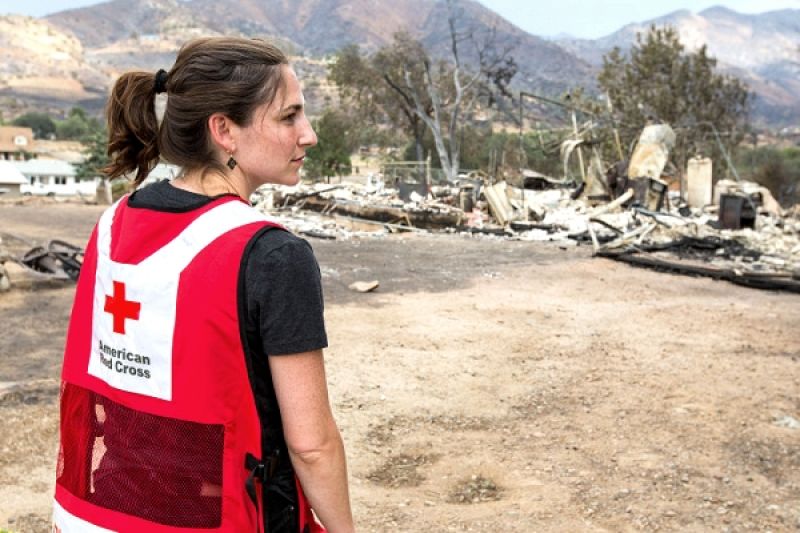 1 November 2016
New research published last month in the science journal Nature estimates that climate change from human activity nearly doubled the area of the continental United States burned in forest fires.
John Abatzoglou of the University of Idaho and Park Williams of Columbia University in New York used climate modelling and data on forest dryness to assess the contribution of climate change to wildfires.
They found warmer temperatures made forests drier, increasing fire risk and expanding the area burned in the western US by just over 4 million hectares between 1984 and 2015.
Climate change also accounted for about half the increase in the length of the fire season and the number of days with a high risk of fire, according to the study, which is part of the Proceedings of the US National Academy of Sciences.
'Wildfires often begin unnoticed.
They spread quickly and every second counts'
Overall, the researchers say, forest fires are likely to have been encouraged by factors that include "the legacy of fire suppression and human settlement, natural climate variability, and human-caused climate change".
They add that human-induced climate change "significantly enhanced fuel aridity [forest dryness] across western US forests over the past several decades", and over the past decade and a half contributed to 75 per cent more forested area experiencing "an average of nine additional days per year of high fire potential."
The two scientists say that while natural climate variability will continue to influence forest dryness, human-induced climate change "has emerged as a driver of increased forest fire activity and should continue to do so while fuels are not limiting".
These increased forest fires have "contributed to widespread forest mortality, carbon emissions, periods of degraded air quality, and substantial fire suppression expenditures".
'Necessary resources'
As part of its own wildfire preparedness effort, the American Red Cross maintains an online active wildfire map for the current 2016 season, with clickable links where people threatened by fires can locate Red Cross shelters.
"Red Cross disaster teams are hard at work coordinating relief efforts in partnership with government and community leaders and delivering necessary resources for those in need," the American Red Cross says.
The National Society warns: "Wildfires often begin unnoticed. However, they spread quickly and every second counts!"
Last year set a new record for acres burned in wildfires, at just over 10.1 million, according to the US government's National Interagency Fire Center.
In one of its most recent major wildfire responses, the American Red Cross provided food, relief supplies, health services and emotional support to people affected by the Erskine wildfire (pictured) in Kern County, California – a state that suffered "a summer of misery" from wildfires, as news reports put it. Read people's stories from Kern County on the Red Cross Central California blog. (Photo: American Red Cross)