WMO: 'New era of climate reality' as global CO2 hits 400 ppm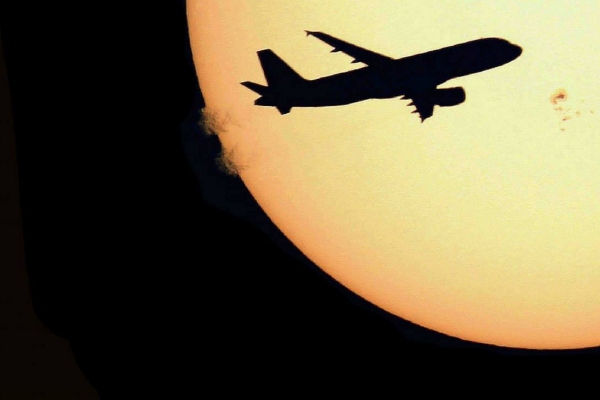 25 October 2016
The World Meteorological Organization (WMO) yesterday said "a new era of climate reality" has dawned with global atmospheric carbon dioxide reaching the psychologically significant milestone of 400 parts per million (ppm) in 2015, surging to new records this year with a strong El Niño.
C02 levels have crossed the 400 ppm threshold in individual months or certain locations, according to the WMO's annual Greenhouse Gas Bulletin, but never globally for a whole year.
The US atmospheric monitoring station at Mauna Loa, Hawaii, the world's longest-established, predicts that CO2 will stay above 400 ppm for the rest of this year and not fall below it in the near future.
The latest bulletin from the WMO, an IFRC partner agency, puts at 37 per cent the increase between 1990 and 2015 in "radiative forcing" – warming from greenhouse gases (GHG) such as carbon dioxide, methane and nitrous oxide from industrial, agricultural and domestic activities.              
'The El Niño event has disappeared. Climate change has not'
CO2 was also boosted by the Pacific El Niño that started in 2015 and had a strong impact well into 2016, causing droughts in tropical regions and inhibiting 'carbon sinks' like forests, vegetation and oceans.
"2015 ushered in a new era of optimism and climate action with the Paris climate change agreement," said WMO Secretary-General Petteri Taalas yesterday.
"But it will also make history as marking a new era of climate change reality with record high greenhouse gas concentrations. The El Niño event has disappeared. Climate change has not."
Mr Taalas welcomed the recent agreement in Kigali, Rwanda to phase out hydrofluorocarbons, along with the general commitment of the international community to "meaningful climate action".
But he added that it was "of the utmost importance that the Paris agreement does indeed enter into force well ahead of schedule on 4 November and that we fast-track its implementation."
'Changing extremes'
Climate Centre Director Maarten van Aalst said the 400 parts per million threshold was arbitrary but highly symbolic nevertheless.
"But what we notice in practice are the changing extremes and this is bound to continue," he said in an interview yesterday evening on Netherlands NPO Radio 1 (at 17:17:30).
"We have to reduce emissions but also adapt to the changes that are already happening".
Dr van Aalst wrote earlier this month that Paris rested on two pillars: working together to reduce emissions to limit the global temperature rise to 2, and preferably 1.5, degrees and the "collective responsibility to deliver resilience, especially for the most vulnerable already facing rising risks today". 
The WMO says its GBG bulletin provides a scientific base for decision-making, and it was releasing it just ahead of UN climate change negotiations in Marrakech next month.
It says because of human activity, GHGs are now 144 per cent of what they were in pre-industrial times, when there was "a balance between the atmosphere, the oceans and the biosphere".
An airliner silhouetted against the sun provides the 'October' image in the WMO's 2016 calendar. The first deal limiting GHGs from aviation was agreed in Montreal earlier this month by national representatives of the International Civil Aviation Organisation. (Photo: Sebastien Lebrigand/WMO via Flickr)