World Food Day 2016 focuses on climate change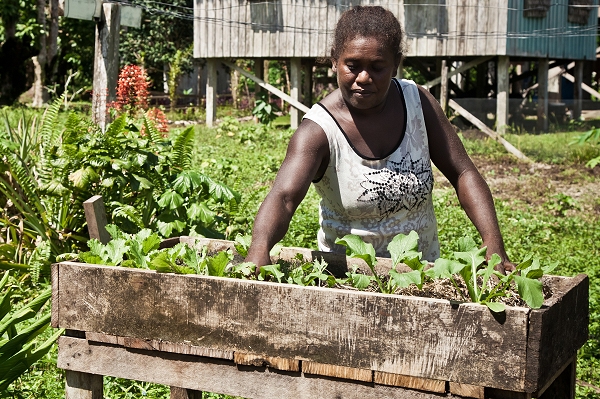 18 October 2016
Eradicating hunger and poverty must "go hand in hand" with rapid transformation of agriculture to cope with climate change, the UN Food and Agriculture Organization said yesterday in a report out just after World Food Day on Sunday.
Farming, forestry and fisheries generate around a fifth of the world's emissions, according to The State of Food and Agriculture 2016, and agriculture must both contribute to combating climate change and brace for its impacts.
"There is no doubt climate change affects food security," said FAO Director-General Jose Graziano da Silva.
"What climate change does is to bring back uncertainties from the time we were all hunter gatherers. We cannot assure any more that we will have the harvest we planted."
Nutritional content
The theme for this year's World Food Day – which commemorates the founding of the FAO in 1945 and is marked around the world by many agencies concerned with food security, including the World Food Programme and the International Fund for Agricultural Development – is: Climate is changing. Food and agriculture must too.
The FAO is warning that business as usual "could put millions more people at risk of hunger compared to a future without climate change," a press release announcing the report said – mostly in sub-Saharan Africa and South and South-East Asia.
Climate change may lead to a loss of nutritional content of some foods – such as zinc, iron and protein in cereals – and trigger health issues for both people and animals.
The FAO report emphasizes that transforming agriculture will depend on supporting around half a billion smallholder families in the world who produce food in "greatly varying agro-ecological and socio-economic conditions".
Climate-smart farm practices would boost both productivity and farm incomes.
'We cannot assure any more that 
we will have the harvest we planted'
The World Bank, meanwhile, has explained the importance of World Food Day by emphasizing the need for "greater awareness that the challenge doesn't end with producing more food for a growing population."
In an interview posted last week, Juergen Voegele, its Senior Director, Agriculture, said that with "climate change and dwindling natural resources, sustainability of the food system is [also] important.  
"That's why the World Bank promotes climate-smart agriculture, which aims to secure a triple-win of increased productivity, greater resilience and a lower environmental footprint."  
In the village of Ghatere, on the Solomon Island of Kolombangara, Pepilyn Silas and her neighbours are adapting to changed farming conditions linked to climate change, introducing new horticultural methods such as the basket gardens or cultivating on higher or more remote ground to avoid the encroaching sea. 
(Photo: Benoit Carpentier/IFRC)