Australia's 'exceptionally wet' September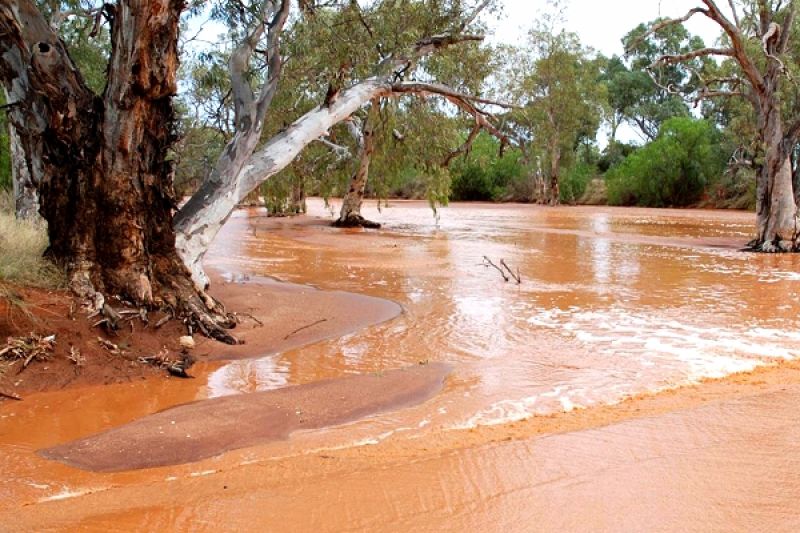 18 October 2016
The Australian Bureau of Meteorology (BOM) last week said September had been "an exceptionally wet month over most of the eastern two-thirds of mainland Australia".
A succession of rain-bearing systems affected many locations, and monthly rainfall was at least double the reference-period average from 1961−90, according to the BOM's latest 'special climate statement'.
Averaged over Australia as a whole, it was the second-wettest September on record – just behind September 2010.
The BOM produces occasional climate statements "for weather/climate events which are unusual in the context of the climatology of the affected region".
They document major events and serve as a historical record, the agency says, informing the public on the "historical and climatological context for events".
Serious flooding
The May to September 2016 period – encompassing the southern-hemisphere winter – was Australia's wettest on record, with the five individual months each ranking in the 10 wettest in the last 117 years.
These heavy rains occurred against the background of "substantial movements in two major modes of climate variability affecting the Australian region," the BOM statement says: the Pacific El Niño−Southern Oscillation and the Indian Ocean Dipole.
With the 2015–16 El Niño now over, the BOM's outlook for La Niña has been at 'watch' status since April; US forecasters reinstated their own La Niña 'watch' last week after a brief suspension when their forecast probability fell to 40 per cent in August.
The Australian Red Cross, meanwhile, has been helping to address the impacts of serious flooding in south-west Victoria, where volunteers assisted residents as they evacuated their homes.
Six relief centres had been set up for residents at mid-September, and Red Cross staff and volunteers were on hand to provide first aid and registration services.
The Red Cross has also issued a booklet on how to clean up after floods under the emergency 'REDiPlan' information programme to help Australians prepare for, respond to, and recover from emergencies.
In a special climate statement last Wednesday, Australia's Bureau of Meteorology said heavy rain in September, combined with already abnormally wet catchments from above-average rainfall in the southern winter, resulted in major floods in many regions, included central New South Wales, western Victoria, parts of western Queensland, and areas around Adelaide. (Photo: BOM)