Paris climate deal: 'What once seemed unthinkable is now unstoppable'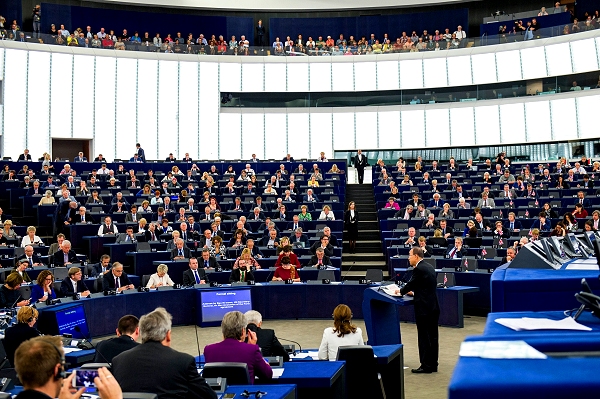 7 October 2016
The UN announced Wednesday that the historic Paris agreement to address global climate change will enter into force on 4 November.
Treaty requirements for this were satisfied when Austria, Bolivia, Canada, France, Germany, Hungary, Malta, Nepal, Portugal and Slovakia, as well as the European Union, deposited instruments of ratification.
Describing it as "a momentous occasion", UN Secretary-General Ban Ki-moon said: "What once seemed unthinkable is now unstoppable. Strong international support for the Paris agreement entering into force is a testament to the urgency for action, and reflects the consensus of governments that robust global cooperation, grounded in national action, is essential to meet the climate challenge."
But he added that the work of actually implementing the agreement still lay ahead:  "Now we must move from words to deeds and put Paris into action.
"We need all hands on deck – every part of society must be mobilized to reduce emissions and help communities adapt to inevitable climate impacts."
'Strongest storm'
At the week's end, however, the sense of euphoria surrounding Paris was tempered by reports of the impact of Hurricane Matthew on Haiti – the latest extreme-weather event to strike a vulnerable part of a vulnerable country.
The IFRC Thursday issued a US$7m emergency appeal for Haiti that described Matthew as "the strongest storm to hit the country in more than 50 years".
The World Meteorological Organization, an IFRC partner agency, on Wednesday tweeted a warning of a "HUGE storm surge" up to 4.5 metres above the normal tide as the storm moved across the Caribbean toward the Bahamas and Florida.
The WMO added that there had been "unprecedented national mobilization and preparation ahead of Matthew's landfall, with coordination between Haiti's meteorological and hydrological services, disaster management authorities and development agencies."
'Impetus'
The latest nations to join the global climate agreement followed New Zealand and India and the 31 countries which joined last month during the UN General Assembly.
The world's two largest greenhouse-gas emitters, China and the US, which also joined last month, generated "impetus for other countries to quickly complete their domestic ratification or approval processes," the UN said.
The Paris agreement will enter into force in time for the next round of UN climate talks, COP 22, in Marrakech, in November, where countries will convene the first 'Meeting of the Parties to the Agreement'. 
"Above all [this] bodes well for the urgent, accelerated implementation of climate action that is now needed to realize a better, more secure world and to support also the realization of the Sustainable Development Goals," said Patricia Espinosa, Executive Secretary of the UN Framework Convention on Climate Change.
UN Secretary-General Ban Ki-moon Tuesday addressing a session of the European Parliament in Strasbourg, where MEPs endorsed the Paris agreement on climate change that now enters into force on 4 November. (Photo: Rick Bajornas/UN Photo)