Red Cross convenes new climate adaptation workshop in Malawi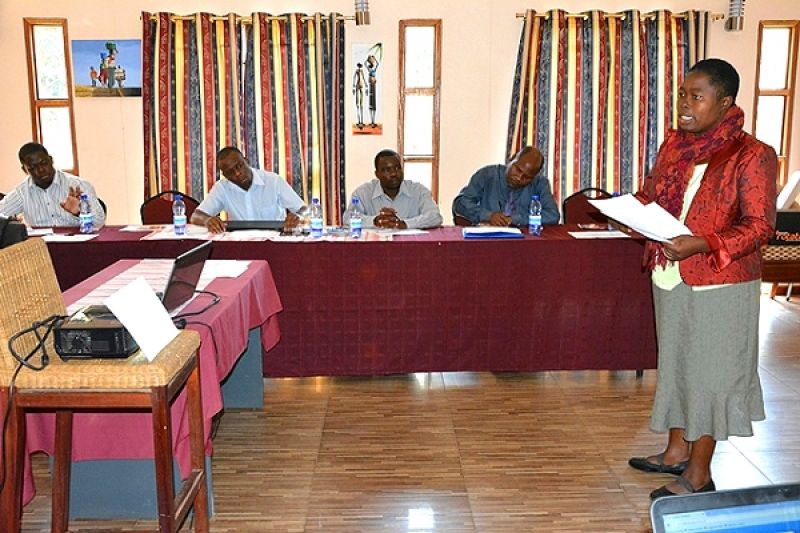 16 September 2016
The Malawi Red Cross last week convened an all-day workshop in the capital, Lilongwe, to discuss the latest assessment report – 'AR5' – from the Intergovernmental Panel on Climate Change and its significance for the country's National Adaptation Plan.
Participants included officials from the Department of Climate Change and Meteorological Services (DCCMS) and government ministries, NGOs, academic specialists, and Red Cross staff and volunteers, including the Climate Centre.
The DCCMS Head of Public Weather Services, Elina Kululanga, presented on projections of temperature and rainfall for Malawi.
More generally, the workshop addressed the AR5-related question posed by Climate Centre partners the UK-based Climate and Development Knowledge Network in their 2014 report, "What is in it for Africa?"
This looked at how climate change will affect food security, the availability of water and people's health in Africa and "progressively threaten Africa's economic growth and human security."
The Malawi government's NAP 'stocktaking report' in March this year said that "emerging as [a] potential list" of areas of focus for its future NAP were agriculture, energy, water, health, forestry, fisheries, wildlife, infrastructure, gender and education.
Public interest
The Lilongwe workshop on 8 September looked at regional and national analyses of climate and climate change, discussed potential adaptation strategies and explored ways of infusing the NAP with appropriate climate information.
The sessions were open to the media as a way of generating public interest in climate change.
Malawi Red Cross Programme Manager Hastings Kandaya and the Climate Centre's Kampala-based Technical Adviser, Shaban Mawanda, outlined the historical context of the NAP process and 'next steps' on the Paris climate agreement.
Participants agreed on the need for climate information specific to sectors, and the DCCMS offered to convene an annual meeting in which climate research on Malawi would be discussed.
National Society and Climate Centre involvement with NAPs is supported by the Danish government and Red Cross.
The Lilongwe workshop was jointly facilitated by the DCCMS and the Malawi Red Cross and Climate Centre.
Malawi DCCMS official, Elina Kululanga, presented on projections of temperature and rainfall locally at a workshop convened by the Red Cross. It looked at analyses of climate change nationally and regionally and explored ways of infusing the National Adaptation Plan process with appropriate climate information. (Photo: Shaban Mawanda/Climate Centre)