New doubts about La Niña-related rains flag importance of drought relief in Southern Africa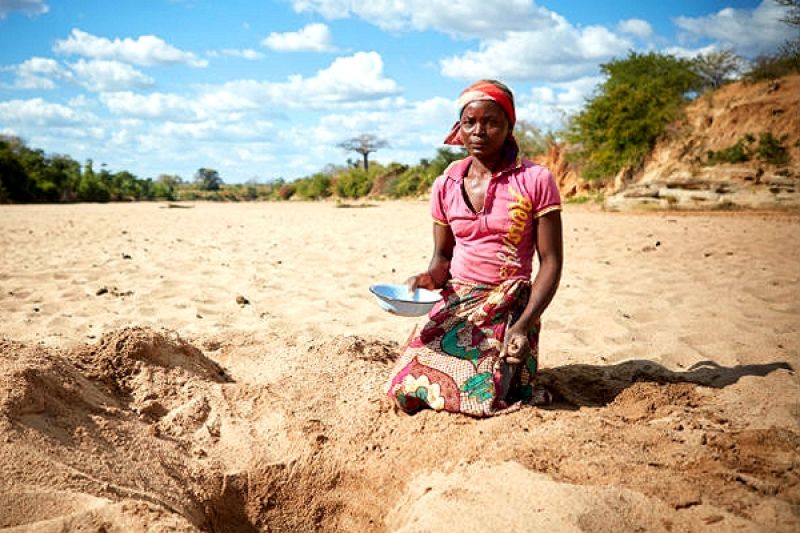 31 August 2016
South Africa's met office this week said recovery from the El Niño-related drought currently affecting the country – along with much of the region – was "potentially stalled" due to predicted above-normal temperatures for the coming southern-hemisphere summer, and because "a well-established La Niña is highly unlikely".
In a cautiously worded forecast distributed at a news conference, the South African Weather Service said "anticipation of La Niña development [had now] largely weakened to such an extent that the possibility of neutral conditions may not be completely ruled out."
El Niño and La Niña impacts are typically the opposite of each other worldwide; associated with dry and wet conditions respectively in Southern Africa.
The South African forecast described the latest picture as "delicate for all climate-sensitive sectors".
Earlier, slightly stronger forecasts for La Niña for the spring and summer "had eased farmers' drought fears," according to a report Monday by the Thomson Reuters Foundation.
The International Research Institute for Climate and Society (IRI) – the IFRC's climate-science and forecasting partners – say in their August climate briefing that models show the chances of a weak La Niña this year "are similar to last month's, with odds topping out at just under 60 per cent" for the three months to January 2017.
There was some likelihood of drier-than-normal conditions in parts of the US and West Africa and "a slightly elevated chance" of above-average rainfall in Indonesia.
But IRI's Chief Forecaster Tony Barnston added: "Most of the other impacts in the climate [of a typical La Niña] are not showing up in our forecasts."
The La Niña watch issued by the US National Oceanic and Atmospheric Administration's Climate Prediction Center in June remains in effect.
The picture is 'delicate for all climate-sensitive sectors'
The Pacific El Niño phenomenon which has been blamed for the severe drought-induced food-security crisis across Southern Africa has now fully dissipated in the climatological sense, but its humanitarian legacy persists and is even deepening in places, according to the IFRC.
The International Federation's Nairobi-based Africa team today tweeted a photogallery from Zimbabwe, whose Vulnerability Assessment Committee ('ZimVAC') reports 2.2 million people need immediate food aid – a figure expected to climb to more than 4 million by next year.
As well as its humanitarian response, IFRC Secretary General Elhadj As Sy in May announced a US$110m initiative to strengthen the resilience of people "to cope with shifting weather patterns", aimed at reaching at least a million residents in seven Southern African countries up to 2019.
Zimbabwe's Mudzi river, which would normally dry up only in September, was empty in May this year. People with no access to a borehole in their village now dig for water 30 centimetres down in the river bed. (Photo: Juozas Cernius/IFRC)