'Hydromet services are a public good critical for resilience and growth'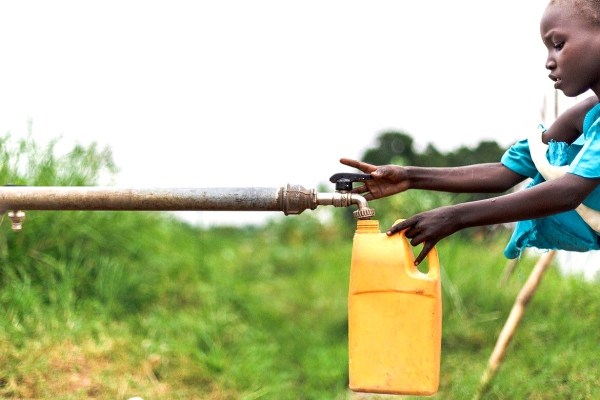 29 August 2016
The Red Cross Red Crescent this weekend called for greater investment in community resilience so vulnerable families can better face future challenges, including disease outbreaks.
"Community health-care workers and volunteers are uniquely…placed to anticipate and respond to public-health emergencies," said IFRC Secretary General, Elhadj As Sy, in Nairobi for the sixth Tokyo International Conference on African Development – the first TICAD summit to be held on the African continent itself. 
Mr Sy said volunteers could "bridge the divide between the home and the hospital, and serve as the link between formal and informal health systems," according to an IFRC press release yesterday.
"Importantly, in times of crisis, they provide an early warning of a new disease-outbreak and, if trained and supported, can lead invaluable early action."
Red Cross Red Crescent volunteers and staff across Africa have played a crucial role in responding to at least 16 emergencies in 2016, including the yellow fever outbreaks in Angola and the Democratic Republic of the Congo, conflict in South Sudan, and floods and cholera in Kenya.
"Our volunteers are the backbone of the Red Cross," said Abbas Gullet, the Secretary General of the Kenya Red Cross Society (KRCS).
"Our investment in ensuring they are well trained to respond to a variety of emergencies means communities receive the support they need sooner, and that they are more resilient to cope with unexpected events."
'Political advocacy' 
ICRC President Peter Maurer, who was also in Nairobi, said: "The ICRC works to build and maintain the resilience of health-care systems against the destructive impacts of conflict and violence, which are often long-term and cumulative.
"We respond to urgent needs and invest in long-term programmes related to health care.
"Ensuring universal access to health care should be a priority, [if] one that requires high-level political advocacy and willingness to stop attacks on health personnel, facilities and vehicles."
#TICADVI (on Twitter) was first held in Japan in 1993 to "promote high-level policy dialogue between African leaders and their partners, including humanitarian aid and non-governmental organizations, and to mobilize support for African-owned development initiatives," according to the UN's Office of the Special Adviser on Africa – one of five co-organizers.
The others are the Japanese government, the African Union Commission, the World Bank and UNDP.
'Our investment in volunteers means
communities receive the support they need sooner 
and are more resilient' 
Alongside TICAD a special event hosted by the World Bank focused on disaster and climate resilience.
Professor Judy Wakhungu, Kenya's Cabinet Secretary for Environment and Natural Resources, emphasized to delegates the benefits of informed decision-making, anticipating changing risks rather than just responding.
Makhtar Diop, World Bank Vice-President for Africa, said hydrometeorological services were "a public good critical for resilience and growth".
The bank, together with the World Meteorological Organization and the African Development Bank last June launched an initiative to modernize Sub-Saharan African meteorological and hydrological services – seen as key to strengthening resilience amid extreme-weather events and protecting development gains.
That programme aims eventually to invest millions of dollars, the first of which have now been approved by the Green Climate Fund for a project in Mali.
The Nairobi TICAD event's high-level panel was chaired by Climate Centre Director Maarten van Aalst and emphasized the need for "end-to-end approaches" to climate services: investment in technical equipment like weather stations and computers, and especially connecting to decision-making in major economic sectors that also includes the people most affected by climate risks.
Mahboub Maalim, Secretary General of the regional economic body IGAD, said the region had made great progress shifting its approach from response to anticipatory action, and had been able to cope with the recent El Niño more effectively than would have been the case ten years ago.
He cited the KRCS as one organization succeeding in bridging the gap between climate information and local action.
The Red Cross Red Crescent issued a call to coincide with the 'TICAD VI' summit in Nairobi for increased investment in resilience to help vulnerable families meet future challenges, including disease outbreaks. Makhtar Diop, a vice-president at the World Bank, a TICAD institutional organizer, said services related to 'hydrometeorology' – the study of atmospheric water and precipitation – are "a public good critical for resilience and growth". (Photo: Peter Maurer/ICRC via Twitter)