As Pacific returns to 'ENSO neutral' state, La Niña edges onto humanitarian radar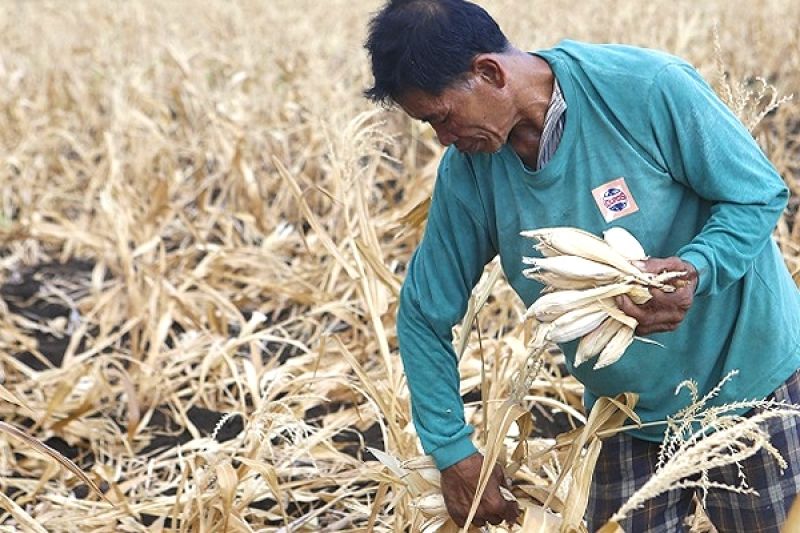 2 June 2016
(This story was first published earlier today on the Asia Pacific area of www.ifrc.org.)
For the past year the International Federation of Red Cross and Red Crescent Societies (IFRC) has been tackling severe humanitarian impacts associated with one of the largest El Niño events in the past 50 years.
The Asia Pacific region has been particularly hard hit by extreme events, experiencing droughts, heatwaves and unseasonal tropical storms.
In the Pacific, the lack of rainfall that began in February 2015 led to varying levels of drought in Micronesia, Marshall Islands, Vanuatu and Fiji, which also suffered the extensive devastation wrought by Tropical Cyclone Winston.
Drought conditions have also prevailed in most countries in South-East Asia, with subsequent crop failures spelling disaster for millions of poor farmers across the region.
In response, the IFRC launched emergency operations in Papua New Guinea, Timor-Leste, the Philippines, Indonesia and Viet Nam, including interventions ranging from water-trucking to distributions of cash to help cover household expenses.
In South Asia, several Indian states continue to reel from the worst combined drought and heatwave in decades, forcing tens of thousands of people to migrate from rural areas in search of water and food.
Now a possible La Niña looms.
In their latest briefing posted on 22 May, the International Research Institute for Climate and Society (IRI), the IFRC's forecasting partners, said the El Niño declared more than a year ago was now "in its last weeks", with the Pacific expected to be ENSO-neutral* again about now.
For two months running IRI's seasonal forecasts have put the chances of a La Niña event – a relatively cold Pacific, bringing the possibility of higher-than-average rainfall in much of the Asia Pacific region – taking over in the coming months at some 60 per cent.
Uncertainty
"The average forecast of the models show us going into a weak La Niña by the middle or end of August through the rest of the year", said IRI's Chief Forecaster Tony Barnston.
Forecasters emphasize the uncertainty of the current situation, but according to Barnston one of the first potential impacts of a La Niña would be "above-average rainfall in a lot of Indonesia".
But with El Niño's end, will much-anticipated rains bring the respite needed so badly to countries currently blighted by water scarcity?
"Too much rain in countries suffering from drought could deal small-holder farmers a double blow," said Martin Faller, Head of Operations for the IFRC in Asia Pacific.
"If another harvest is destroyed, farmers will be driven deep into debt and food security will be a rising concern."
An earlier IRI briefing said: "Since 1950, the world has experienced six major La Niña events, which were linked to widespread flooding in some areas."
The 2010–11 and 2011–12 La Niña events were two of the most significant in Australia's recorded meteorological history, according to a special analysis by the Australian Bureau of Meteorology, and the former was blamed for lethal floods in Queensland.
The Asia Pacific region has been hit by extreme events, experiencing droughts, as here in the Philippines, heatwaves and unseasonal tropical storms. It now faces the threat of a possible La Niña. (Photo: Cheryl Raveo Gagalac/IFRC)
*The El Niño-Southern Oscillation, best known by its acronym 'ENSO', is the natural year-to-year variation in the ocean temperature and atmospheric pressure in the tropical Pacific.